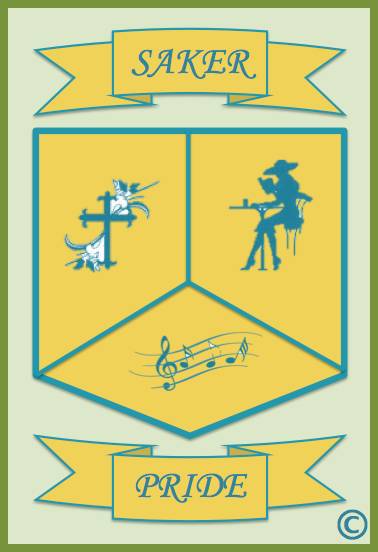 SakerPride - "Telling the Saker Story & MORE"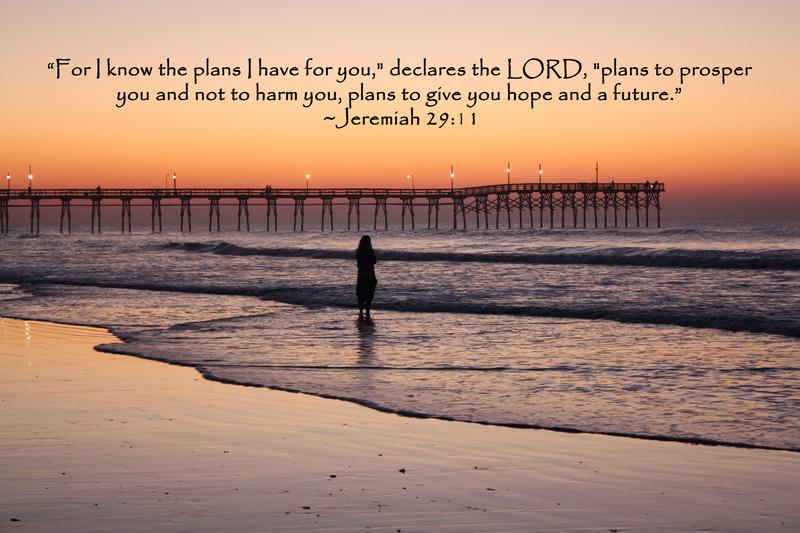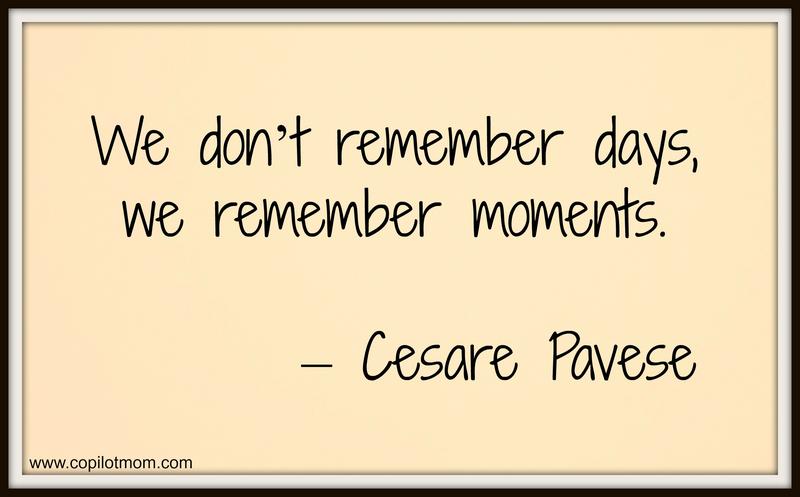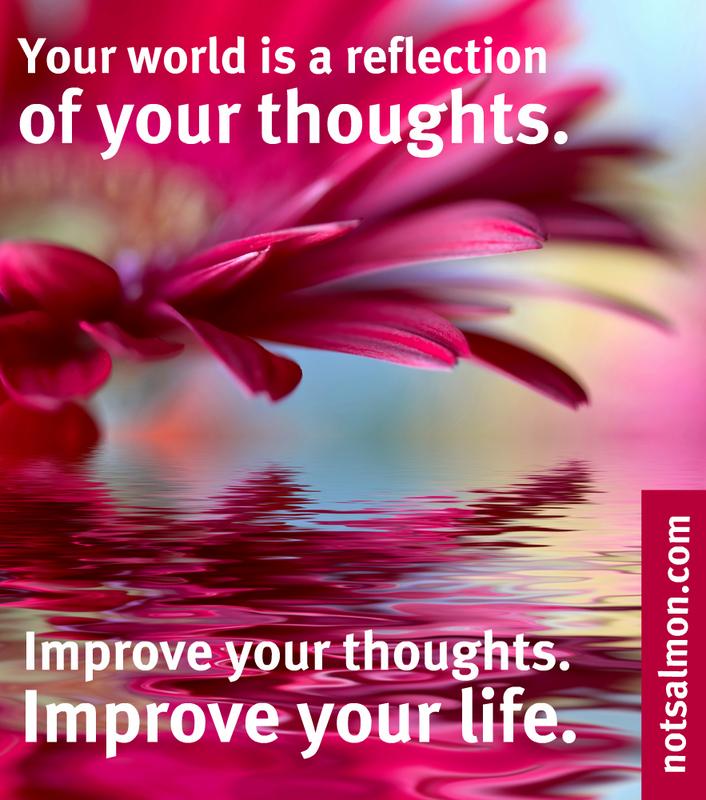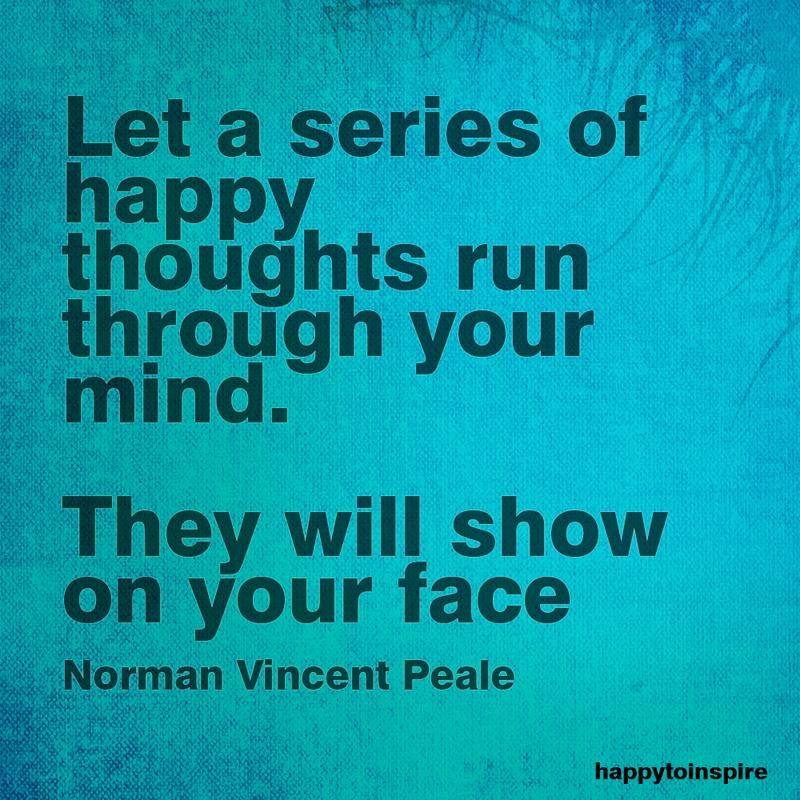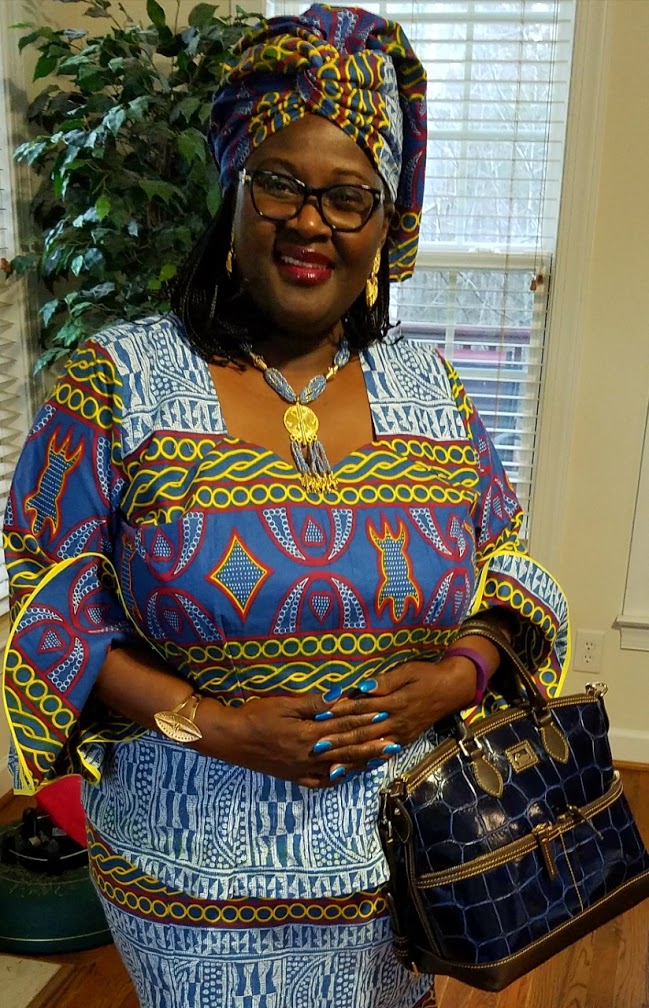 PLEASE CLICK ON ICON BELOW TO READ A BRIEF SUMMARY OF THE EVENT LEFT: On Saturday, March 11 2017 in OTTAWA, CANADA, ExSSA-CANADA's PRO, Olivia Meyia-Takoukam, (aka Diane Mengue) moderated SYMPOSIUM on the Topic: Health and Immigration: keys for a successful well being.
RIGHT: On the same day, a panel of 8 Young Women, 6 of whom are SAKERETTES, participated in a FAITH-CENTERED TALK SHOW in HOUSTON, TEXAS which sought to EMPOWER WOMEN and exhort them to BE THE CHANGE YOU WANT TO SEE IN THE WORLD
WOMEN'S DAY 2017 EDITION! SAKERETTES BEING BOLD FOR CHANGE AROUND THE WORLD ...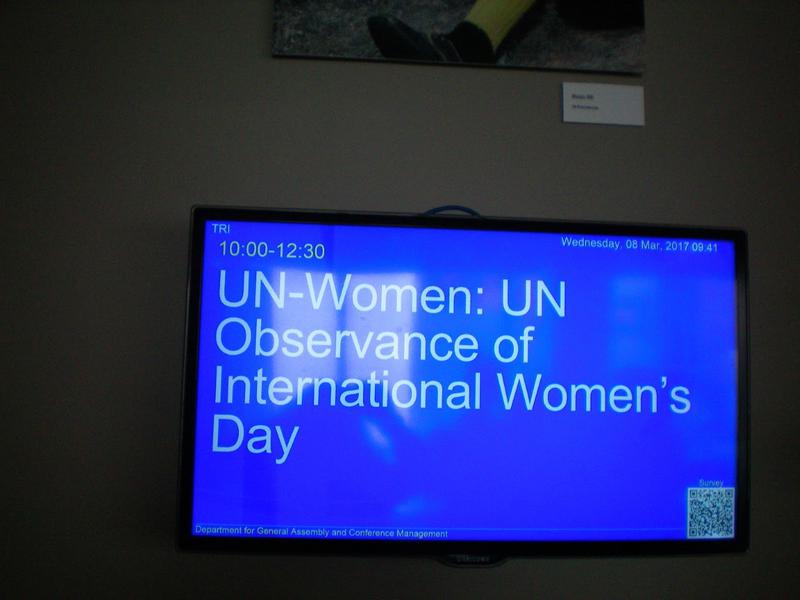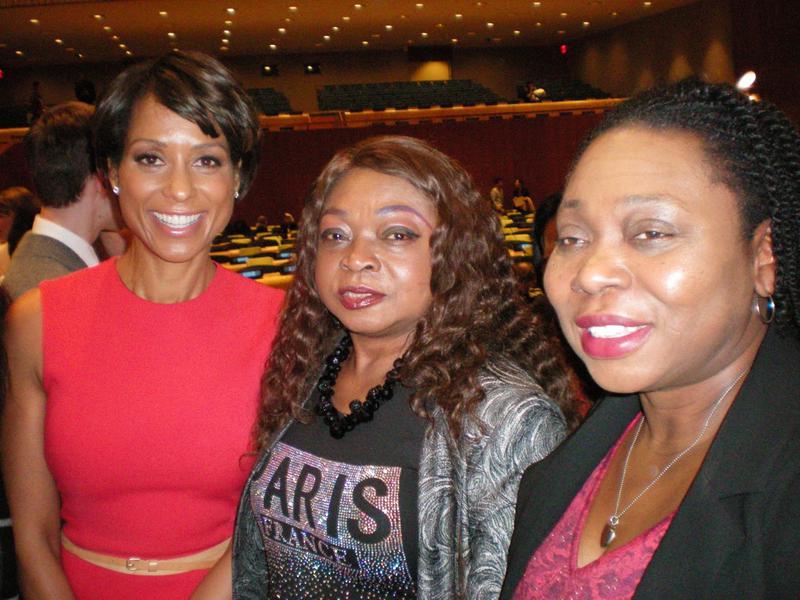 CLASS OF 1974's Dr. NESSIE NDIVE HILL (STA*) with ABC NEWS Anchorwoman, Sade Baderinwa , (left) and Rev. Deneeze Nelson (right) at the Trusteeship Council Chamber of the United Nations Headquarters in New York.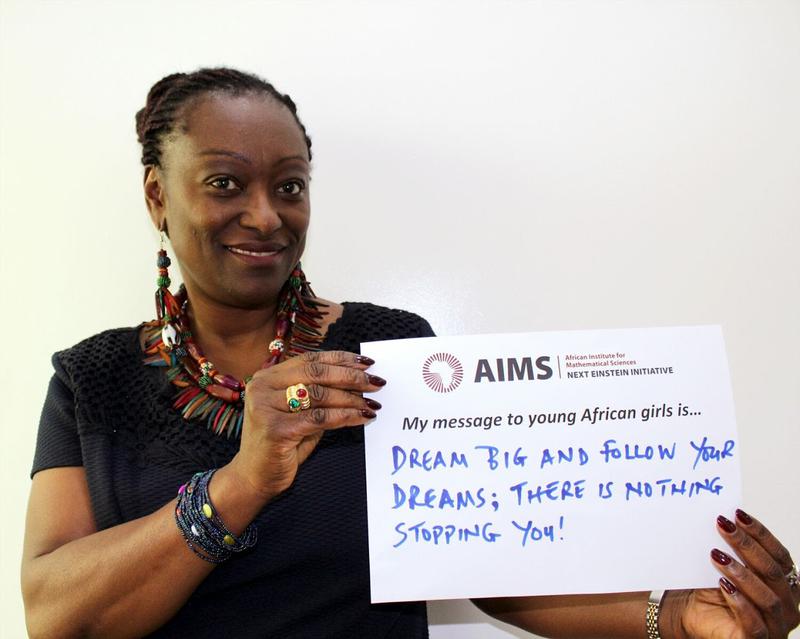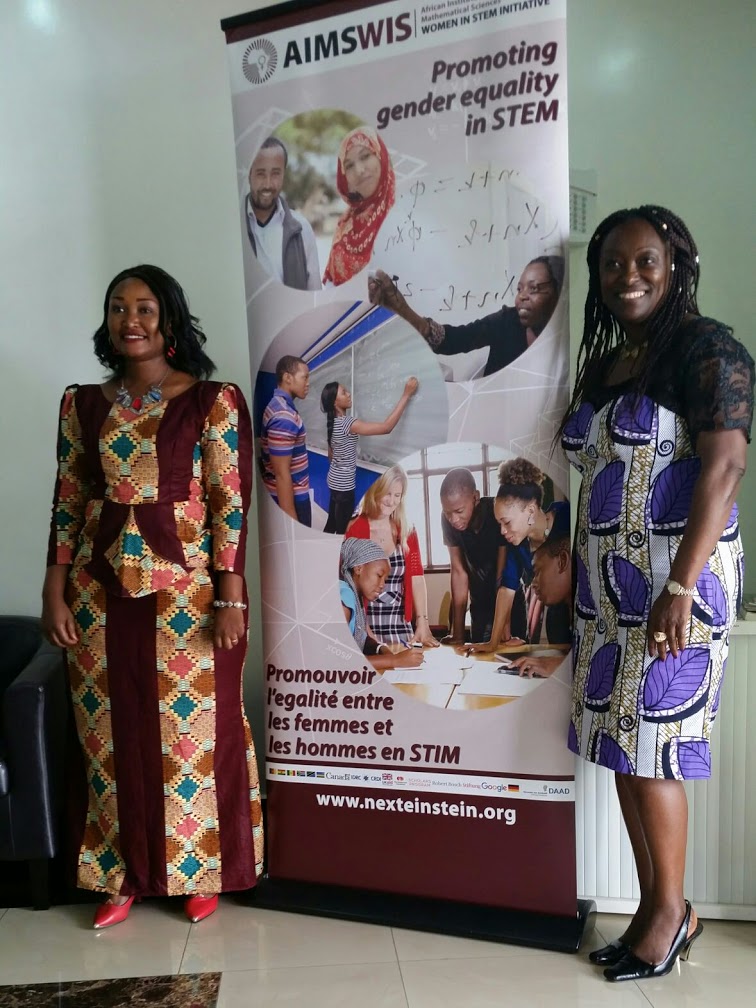 CLASS OF 1984's Dr. PATIENCE FIELDING KAMBOU (ExSSA-DC) at the Comparative International Conference in ATLANTA, GEORGIA where, in addition to discussing Education, there was discourse on Activism. On IWD itself she participated in the CARE International-organized March to bring awareness to their Walk in Her Shoes Campaign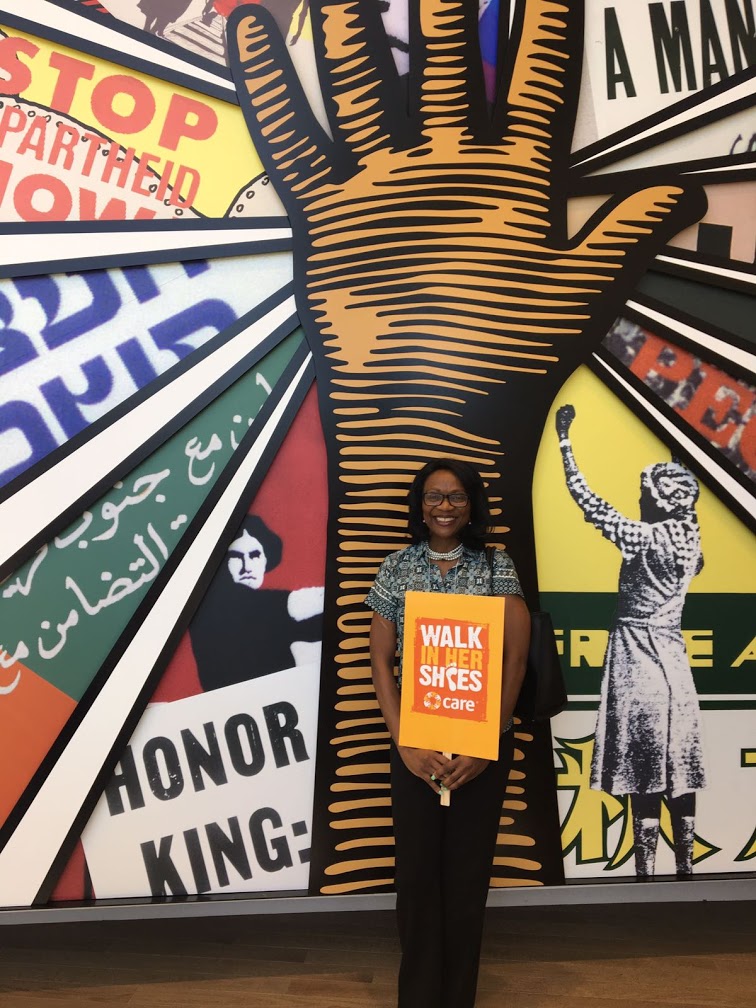 PLUCKY CLASS OF 1977's Ms IRENE TAMAJONG (President of ExSSA-UK) championing the move to Promote Gender Equality in STEM on IWD 2017 in KIGALI, RWANDA
PLEASE CLICK ON FLYER BELOW TO VIEW FULL CAPTIONED INTERNATIONAL WOMEN'S DAY ALBUM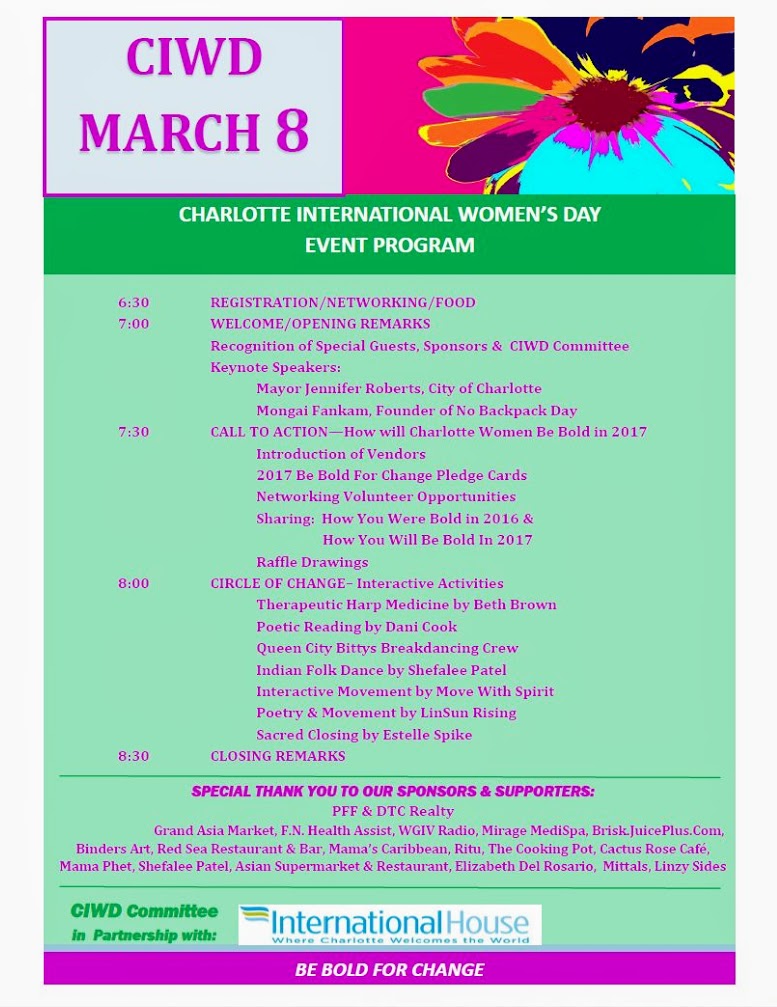 CLASS OF 1981's EGBE MBIWAN MONJIMBO (STA*) attending the CIWD Event at the INTERNATIONAL HOUSE in CHARLOTTE, NC with the Event's 2 Keynote Speakers, CHARLOTTE'S MAYOR, (only the 3rd FEMALE since 1854), JENNIFER ROBERTS (center) and 13 YEAR OLD ACTIVIST & PHILANTHROPIST, MONGAI FANKAM (left)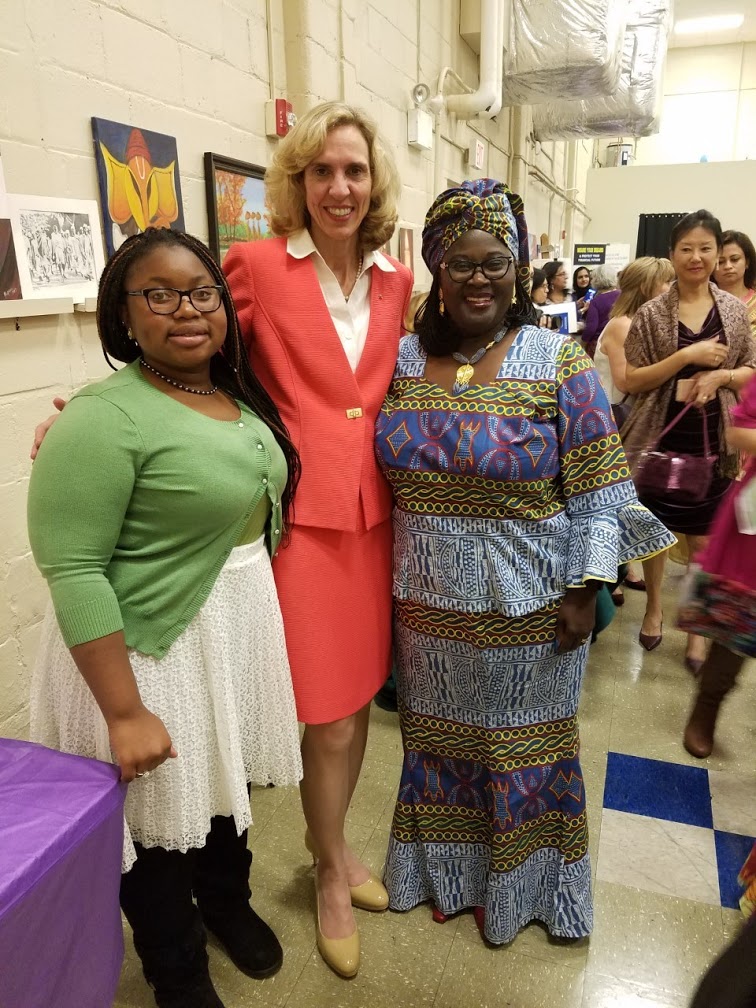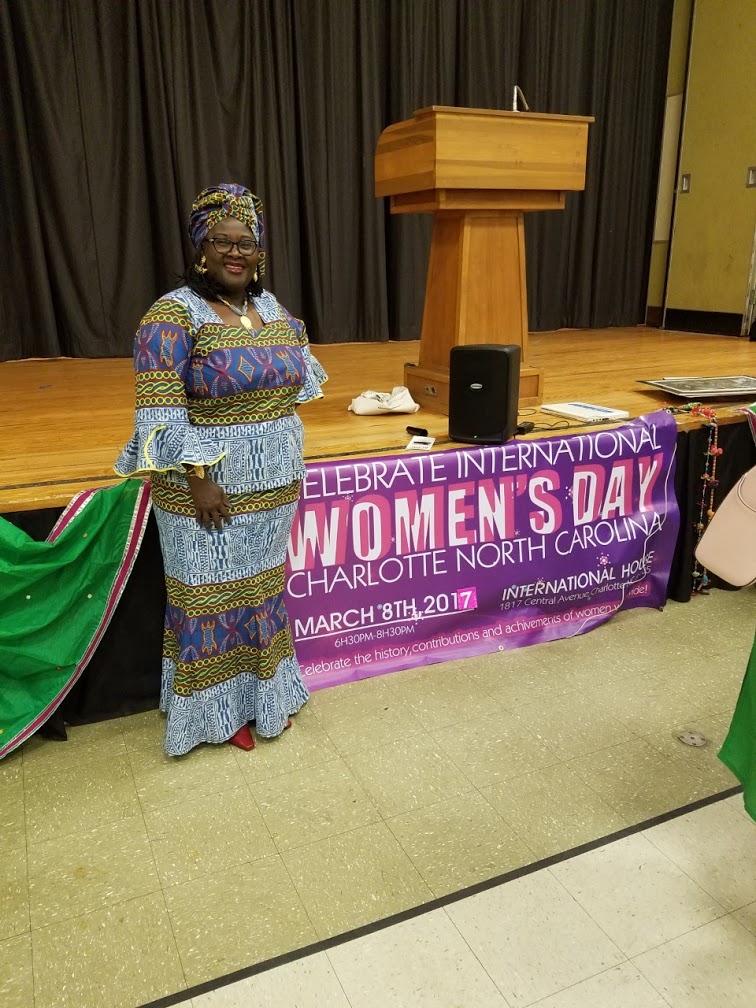 AND WHO DO YOU SEE FEATURED DIRECTLY BELOW THE BELOVED MICHELLE OBAMA in the UNITED WAY picture below????? OUR VERY OWN SAKERETTE-STA*LET, KOUBE NGAAJE , M.A. Chief Operating Officer (COO) Arlington Food Assistance Center!!!!! P.S. Surely you have also spotted U.S. SUPREME COURT JUSTICE RUTH GINSBURG? (4th from left) SUPER IMPRESSIVE!!!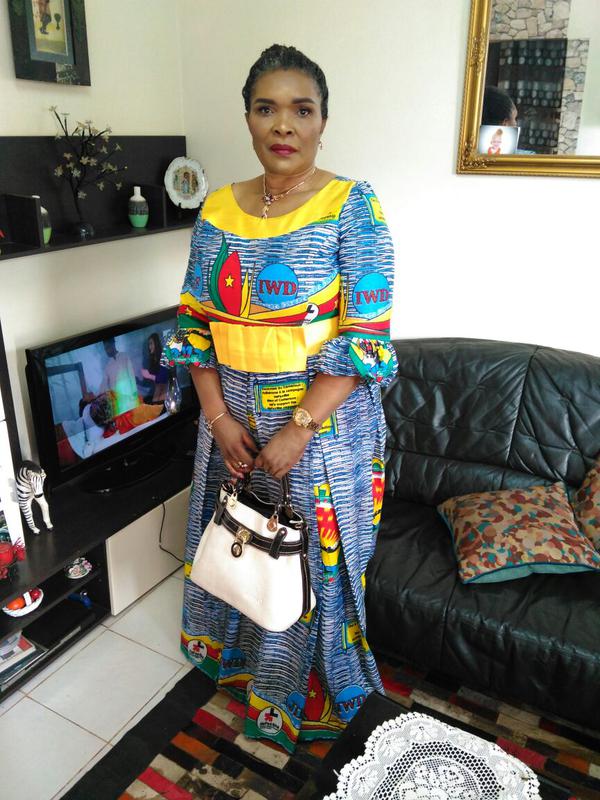 CLASS OF 1980's PAULYN AKO of the Cameroon Prime Minister's Office, clad in the 2017 Blue version of the Cameroon IWD Fabric!

PLEASE CLICK ON PLAY BUTTON TO WATCH HIGHLIGHTS FROM THE LADIES HAVEN TALK SHOW!!!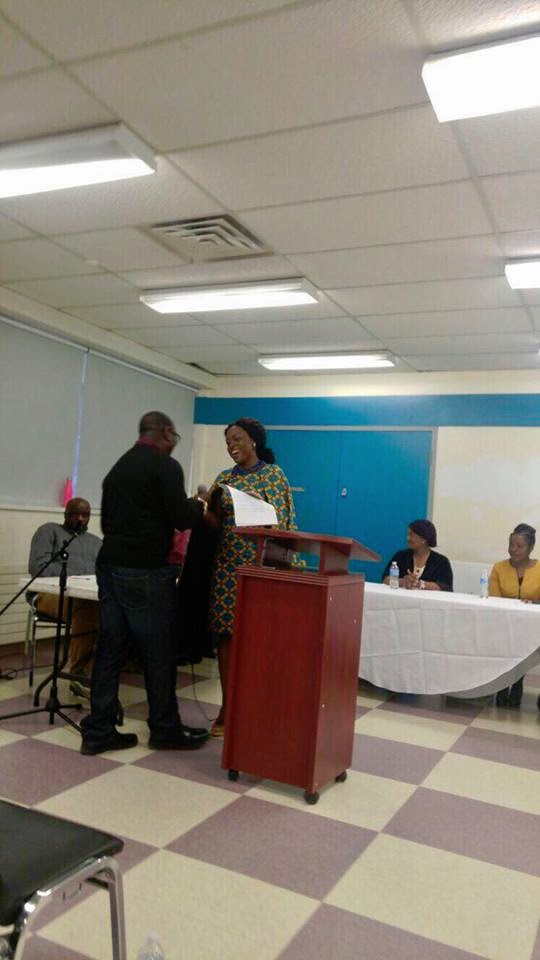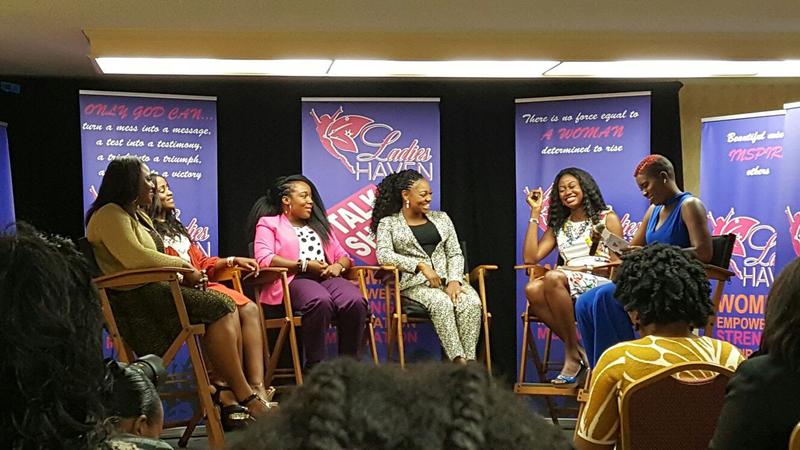 PLEASE CLICK ON THIS IMAGE TO VIEW THE CAPTIONED ALBUM OF THE HOUSTON & OTTAWA EVENTS
Here's my ROLE-MODEL PRAYER for US ALL, on the EVE of this year's INTERNATIONAL WOMEN'S DAY!!
- LORD, give us the ability, like QUEEN ESTHER , to PERCEIVE, GRASP and, undaunted by any "nefarious" consequences, SEEK TO FULFILL THE DIVINE PURPOSE for which You have strategically placed us in the POSITIONS we occupy, in our HOMES, at our JOBS, and in our respective COMMUNITIES at any given moment in time. And should we ever have doubts regarding what exactly our "MISSION" is, please send us our very own "MORDECAI" to talk some sense into our heads and bring us to the realization that we were born "FOR SUCH A TIME AS THIS", so that we do NOT miss out on being the instrument through which some part of your MASTER PLAN - no matter how tiny and seemingly insignificant, gets fulfilled!!
- PLEASE help us to be the CONFIDANTE and SHOULDER TO CRY ON that Dear MA ELIZABETH was to her Cousin MARY, Mother of JESUS. The Dear PREGNANT TEEN knew exactly who to "HURRY" to, - for MILES on foot, and stay with for 3 WHOLE MONTHS, away from all the wagging "e-don-go-carry-belleh" tongues in Nazareth!!. May we be that badly needed and sought after "SOMEONE" who can be TRUSTED to LISTEN – WITHOUT JUDGING; someone whom our friends – and even acquaintances feel comfortable confiding in, because they KNOW they will not find what they tell us in strict confidence TWEETED, FACE BOOKED and BROADCAST OVER RADIO BUEA the very next minute!
- PLEASE endow us with the PROTECTIVE DEVOTION towards our siblings that SISTAH MIRIAM had for her baby brother, MOSES, hiding amongst the reeds and watching the basket in which he floated keenly, to make sure he came to no harm, and having the audacity to accost Pharaoh's daughter and negotiate the best BABY SITTING JOB DEAL IN HISTORY whereby a mother wound up getting recompensed for raising her own son in the lap of luxury.
- LORD please make us as LOYAL, FAITHFUL and LOVING as RUTH who had such a good relationship and such a firm bond with her Mother-in-law, NAOMI, that she was willing to follow her to a land that was completely foreign to her, and make Naomi's GOD & PEOPLE hers! Even more significantly, please MAKE US THE KIND OF MOTHERS-IN-LAW NAOMI MUST HAVE BEEN, FOR RUTH TO BE WILLING TO MAKE SUCH A DECISION!
- LORD, grant us SELF CONTROL like HANNAH who, when taunted mercilessly by her "Mbanyi" Peninah because of her barrenness, did not retaliate, and who, when wrongly rebuked by Eli the Priest for being drunk, kept her calm and explained her problem levelheadedly and coherently, instead of saying "NO, HE DIDN'T!", and putting any KUNG FU/KARATE skills she might have had to good use!! Help us to be FERVENT and RELENTLESS in our PRAYERS like she was, in spite of the disappointment she experienced year after excruciating year while she waited on You to bless her with a child! Please also give US the ability to KEEP OUR WORD like she did in turning over her Baby Samuel to Eli to serve you as she had vowed to do.
- Do grant us the INTELLIGENCE, COURAGE & WISDOM of Mighty Judge DEBORAH , not so that we can have a whole PALM TREE named after us, as was her privilege, but so we can manage our own affairs as well as our various positions of authority judiciously and in a manner that would impact those we come into contact with, positively. And should we rise to great prominence like she did, may we still carry ourselves, vis-a-vis our husbands, in a way that makes it still alright for us to be, though NOT DEFINED AS, but comfortably referred to as our husband's spouse just as DEBORAH, even with all her might and her rank as JUDGE & PROPHETESS OF ISRAEL, still had "LAPPIDOTH'S WIFE" as part of her "credentials".
- May it please You to give us the heart and soul of DORCAS (TABITHA ) who was so CHARITABLE - GIVING and KIND that the grief and mourning by all and sundry upon her demise caused her to be raised back to life by Peter.
- May we be as INDUSTRIOUS, INFLUENTIAL & HARDWORKING as LYDIA of Thyatira, able to run our businesses successfully, and be just as firm in our BELIEF, fervent in our WORSHIP, and given to remarkable HOSPITALITY. May we be able to dispense MARTHA-quality HOSPITALITY, but, should we be confronted with choices that would distract us from pursuing "the essentials", help us to make MARY'S CHOICE, set our priorities correctly, and "sit at Your feet" instead!
- And should anyone try to "GUILT TRIP" us, or should we be tempted to allow ourselves to get mired in our PAST ERRORS, may we look to RAHAB, MARY OF MAGDALA, THE SAMARITAN WOMAN, & THE WOMAN CAUGHT IN ADULTERY , all of whom were forgiven their sordid pasts by You, and given a second chance to serve you effectively, morally REFORMED & REHABILITATED !
- May we, like LOIS & EUNICE , young TIMOTHY's GRANDMOTHER & MOTHER, be mindful of the DUTY that is ours to not just pass down to future generations our customs, traditions and family heirlooms, but most importantly, the FAITH OF OUR FATHERS & MOTHERS!! May it be said of our own Children and Grandchildren, with admiration and Thanksgiving, that they have taken after us!
- And when it comes to MOTHERING , may we emulate THE MADONNA who bore and raised THE ONE who was both SON & MASTER to her, with exemplary FORTITUDE, PATIENCE, UNDERSTANDING & COMPASSION, from Bethlehem's Cradle to Calvary's Cross! When we start to feel exasperated and frustrated at some of the things our children say and do, may it help us to remember that there was also a whole lot she did NOT understand about YOU, her Savior-Son either! I suspect she was taken aback if not hurt by some of Your curt responses and reactions, like Your reluctance to perform that Turning of Water into Wine Miracle at Cana, Your seeming "disavowal" of her and Your siblings when they came looking for You out of concern, and even when You "sternly" set the record straight at the Temple at age 12, as to whose business you really were supposed to be about! Yes, she pondered all these "strange things" over in her heart, but never did her love for You wane; PLEASE grant us the capacity to show the same UNCONDITIONAL LOVE to the offspring You have blessed us with, and to all the Precious Children You have seen fit to entrust into our care! AMEN!!!!!
2017 "ADDENDUM" TO WOMEN'S DAY PRAYER (2017):
... AND, FATHER:
- May we never be fooled, convinced or coerced into mistaking "BOLDNESS" for RUDENESS, FOOLHARDINESS, RUTHLESSNESS or AGGRESSION, for, by your Grace, we can, indeed be "BOLD" - outspoken, even opinionated, and much more EFFECTIVE, without resorting to any of these vices! - May our "BOLDNESS" be FAITH-based; FAITH-triggered; FAITH-spawned. May it spring from our deepest and innermost convictions, and may it be rooted in the belief that our informed ACTIONS will be for the good of OTHERS/(WO)MANKIND and for your ultimate Glory. LIKE: . MIRIAM , (Baby) Moses' Older Sister, who BOLDLY & INTELLIGENTLY stepped out of the "rushes" to talk to PHARAOH's DAUGHTER about hiring Ma JOCHEBED to serve as a "Nurse Baby" to her own son in the PALACE, may we be PERCEPTIVE and BOLD enough to STEP OUT of our own "bushes" and SPEAK UP, CONVINCINGLY, FIRMLY, yet POLITELY, when those unique opportunities present themselves! (EXODUS 2)
. ESTHER, who TACTFULLY & HUMBLY intervened to save the Jewish Nation, may we, motivated by the GOOD that we KNOW our DEEDS have the potential to generate, have the COURAGE to take BOLD ACTION, even when/if it exposes us to the risk of facing dire consequences. (ESTHER 8)
. ABIGAIL, who, DIPLOMATICALLY went behind her husband's back and pleaded with KING-TO-BE DAVID to disregard the former's ill-advised bravado (aka "VOOM") and foolhardiness, may we be BOLD enough to initiate WISE, PROACTIVE and PREEMPTIVE measures that can avert calamity and save others from harm. (1 SAMUEL 25)
. "THE WOMEN"! Yes, those "WOMEN" we will, once more, be reminded of, in just a few weeks, on RESURRECTION SUNDAY. According to Dr. LUKE, "It was Mary Magdalene, Joanna, Mary the mother of James, and the others with them ..." While the Apostles cowered in fear, these same women who had, unlike most, followed CHRIST all the way to GOLGOTHA, are the ones who woke up EARLY, and, spurred by an astounding and exemplary sense of LOYALTY and DILIGENCE, went out BOLDLY to perform a SACRED SERVICE, to honor THE CHRIST. They did not let their GRIEF engulf, subdue or paralyze them. Instead, they allowed their DEVOTION to Someone they cared deeply about, to trump and cast out all FEAR. (LUKE 24) Please, instill in us the GRACE & FORTITUDE OF CHARACTER, to DO LIKEWISE! AMEN!!!!
A VIEW OF INTERNATIONAL WOMEN'S DAY 2016, 2015, 2014 ...
PLEASE CLICK ON IMAGES TO VIEW THE WOMEN'S DAY 2016 PICTURE ALBUMS!!! PLEASE CLICK ON IMAGE TO VIEW THE WOMEN'S DAY 2015 PICTURE ALBUM!!! Class of 1976's Bertha Bakata Ndoh (Special Adviser to The Prime Minister with rank of Secretary of State), leading the Parade of Women of the Prime Minister's office
PLEASE CLICK ON ICON TO THE LEFT TO READ SISTER KATE LIFANDA'S VERY THOUGHT-PROVOKING BLOG REGARDING WOMEN'S DAY!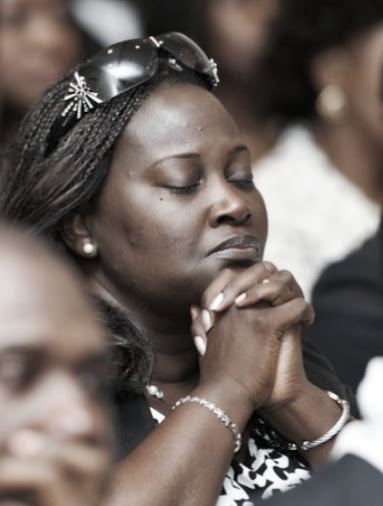 IN LOVING MEMORY OF THE VICTIMS OF THE ESEKA TRAIN ACCIDENT ON FRIDAY, OCTOBER 21 2016 MAY THEIR SOULS REST IN PEACE!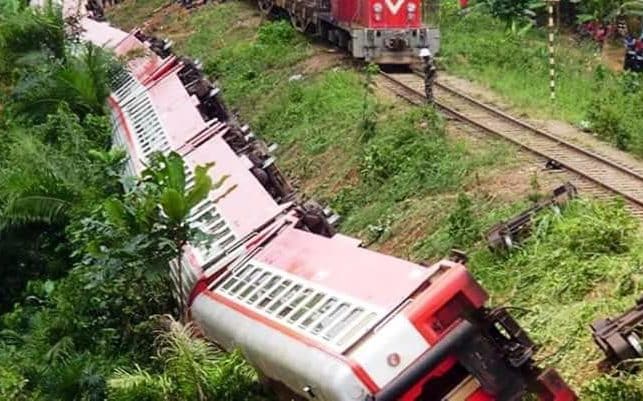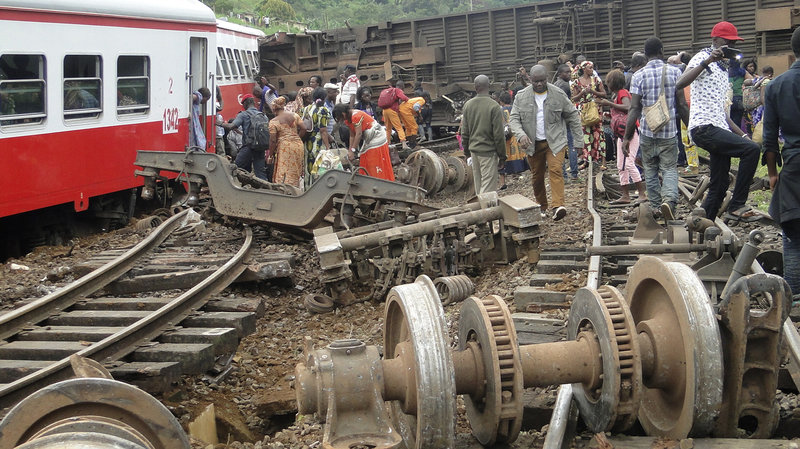 On Friday, 21st October 2016 a Camrail – Intercity Train derailment occurred at Eseka in the Nyong and Kelle Division of the Centre Region of The Republic of Cameroon. The Toll? At least 70 dead and more than 600 injured. (NPR) Those figures make this accident the worst rail accident ever, in Cameroon's history. ​In the wake of this TRAGEDY, the President of the Republic Cameroon decreed that today, Monday 24th October 2016 be a day of national mourning but the hearts of ALL Cameroonians have been bleeding since the news broke on Friday (on the heels of the Yaounde-Douala Road incident, for which, (PRAISE GOD!), there are no recorded casualties), and they will continue to bleed long after the sun sets today!!! ANY LOSS OF HUMAN LIFE is painful no matter the circumstances BUT when those circumstances are the result of PREDICTABLE, and therefore PREVENTABLE ( or at least CONTAINABLE/MANAGEABLE) human error, and not an "ACT OF GOD", hearts bleed TWICE as much! The RAGE has been widespread and palpable, and the reactions have run the gamut from Strident Calls for Civil Disobedience to Please for Fervent Prayer and Fasting. Some have taken a "TOLD YOU SO" stance, claiming that one prophet or the other had "predicted" the catastrophe which the KINETICS part of our SBC ABBOT PHYSICS Textbook could very well have "predicted" with even more precision and which the TRAIN DRIVER HIMSELF had misgivings about PRIOR to embarking on the fateful journey, given the 8 ADDED-ON CHINESE TRAIN CARS WITH DOUBTFUL/QUESTIONABLE BRAKES! Others have insulted the "PROPHET FOLLOWERS" for being naive, "brainwashed" and downright "MUMU". The "PROPHETS" themselves have not been spared; They have been called out for failing to be like the Prophets of Old who not just "FORETOLD" disasters, but provided SOLUTIONS, even if the "ACT OF GOD" itself were UNAVOIDABLE. I, for one, would not INSULT or DISPARAGE the "PROPHETS" or their FOLLOWERS, but I definitely see where the skeptics are coming from! JOSEPH did interpret PHARAOH's "CHANGA & ENOMA"/FAT & LEAN COW dream accurately, letting the former know that there would be 7 years of Plenty followed by 7 years of Famine. HOWEVER, he did not stop there! He provided PHARAOH with a CONCRETE, 7 YEAR ECONOMIC PLAN to COPE with the unavoidable disaster! NOAH warned the disobedient people AND built an Ark into which people could have sought refuge had they chosen to. Still other Prophets and Men of God were able to BEG, PLEAD, INTERCEDE and STAND IN THE GAP for whole nations and tribes. The ire of yet others has been kindled against "The Powers That Be", the posters of GORY, GRAPHIC and INSENSITIVE pictures and footage of the victims, CAMRAIL itself and the disinterestedness of those who could or should have been FIRST RESPONDERS! Enough blame to go around, it seems ... ALL OF THAT SAID, I believe the FOCUS right now should be DEALING with the CRISIS which has already occurred and LEARNING from the errors made so something this HORRIBLE and SENSELESS does not occur again. THAT way, the 70 & COUNTING who have PERISHED would at least NOT have died in vain, and those whose lives still hang in the balance might be saved!!! FAST & PRAY, WE OUGHT TO! TAKE CONCRETE ACTION, WE MUST!!!
THE FIRST EVER CAMEROON CAREER WOMEN AWARDS (CCWA) CEREMONY in LONDON ~ ENGLAND SATURDAY, MARCH 14 2015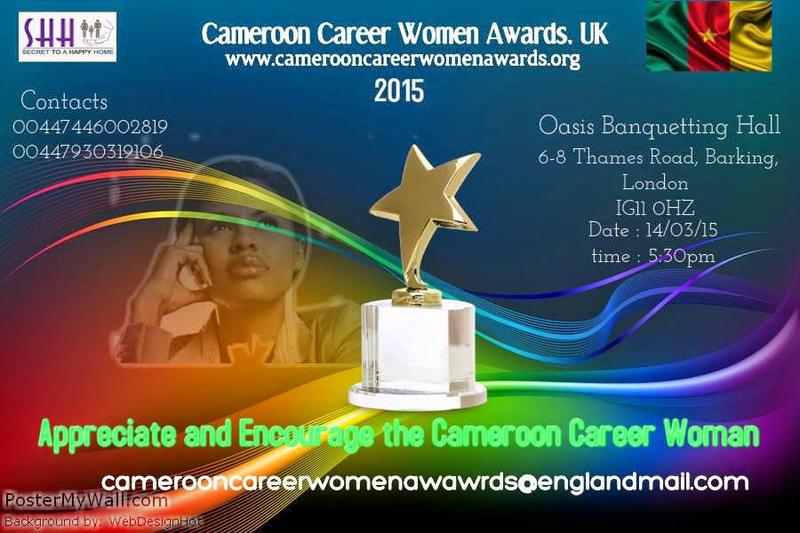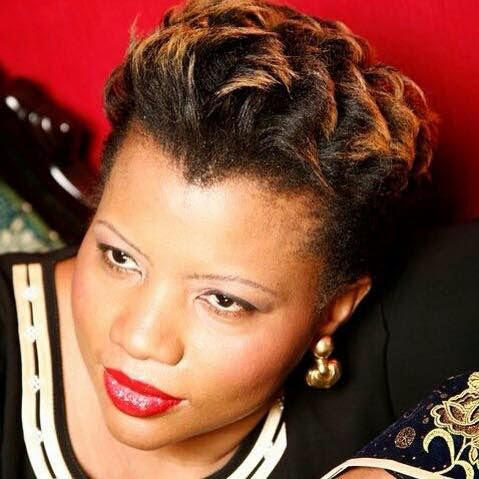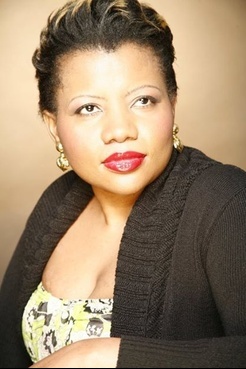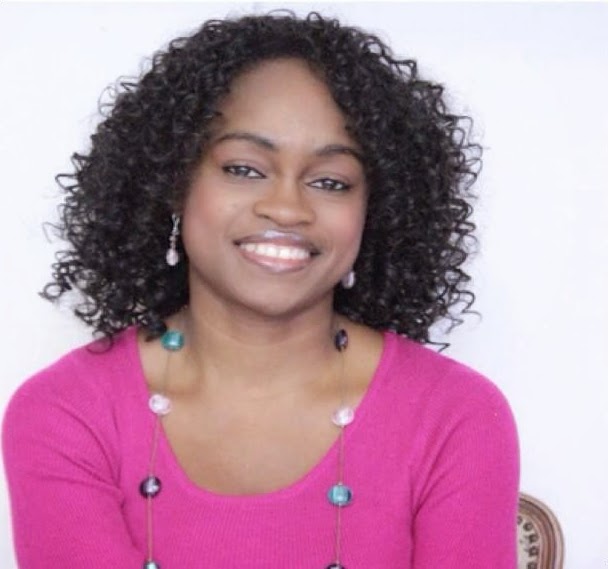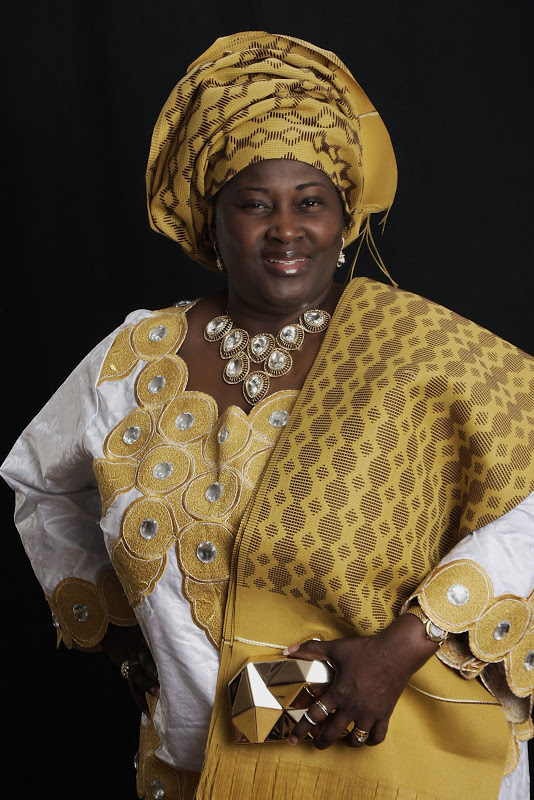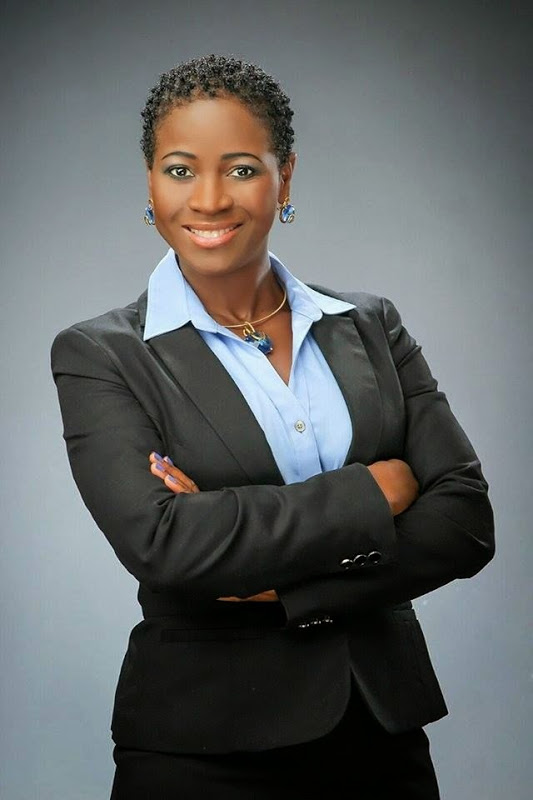 LATE ANNE NKWAIN NSANG R.I.P. WAS RECOGNIZED FOR HER SERVICE TO WOMEN IN GENERAL, AND TO THE CAMEROONIAN/AFRICAN WOMAN SPECIFICALLY.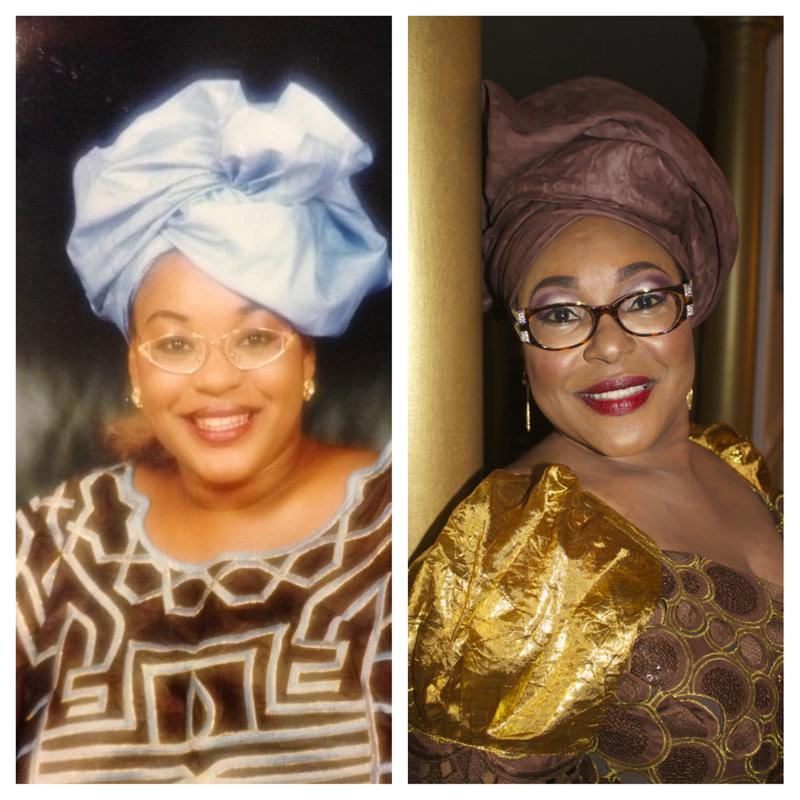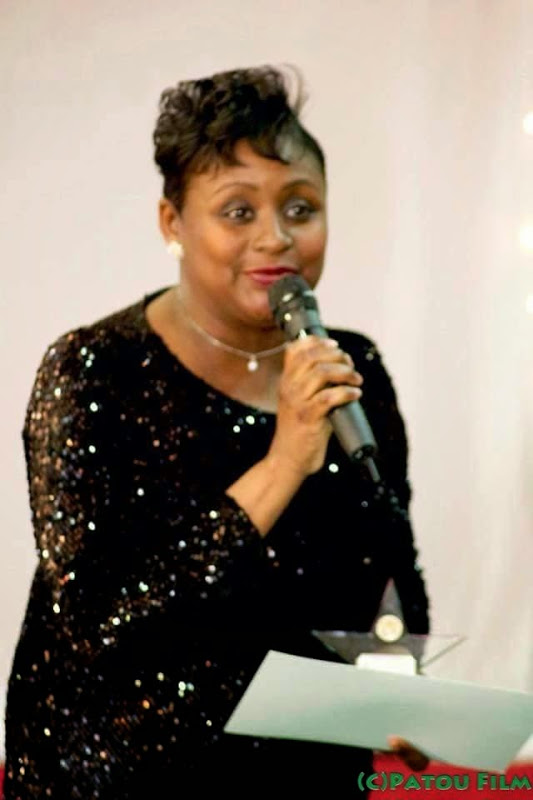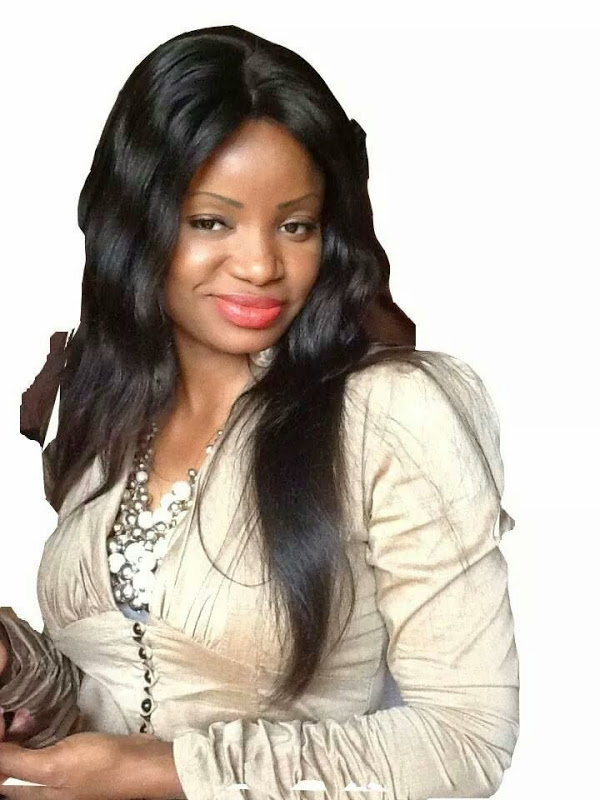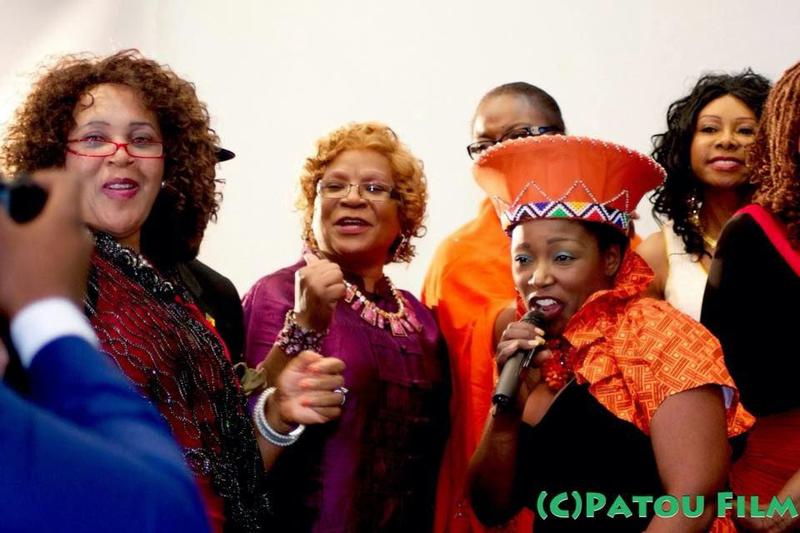 Mrs. Margaret Nyuydzewira, wife of the Deputy High Commissioner to The U.K., was the "Matron" of the Night. Apostle Dorothy Nanga from the USA presided over the opening, and in attendance were The CEO of African Gas Association, Ms Ngozi Anne Etoke, Dr. Nellie Boma, Mr. Chris Nasah, Founder of Cameroon Forum in London and Dr. Arreymbi Johnnes, amongst many others.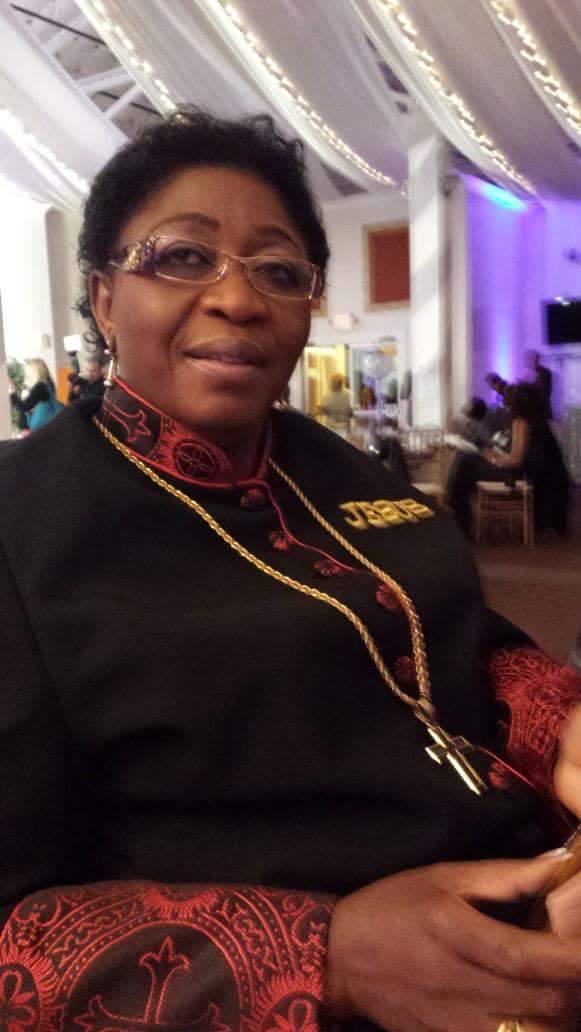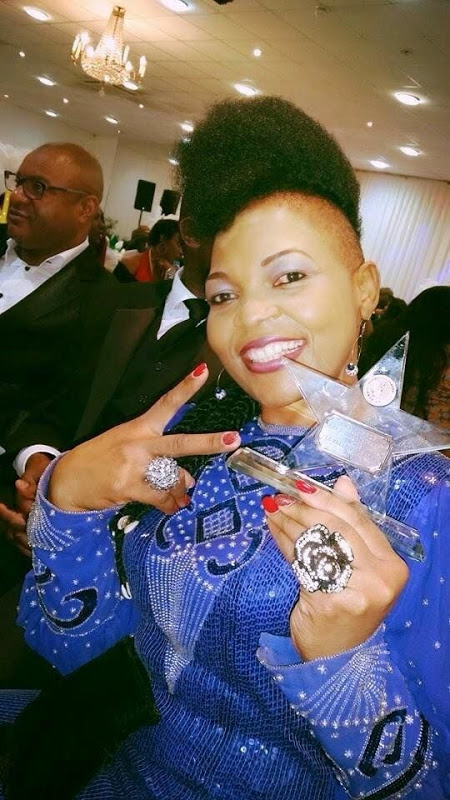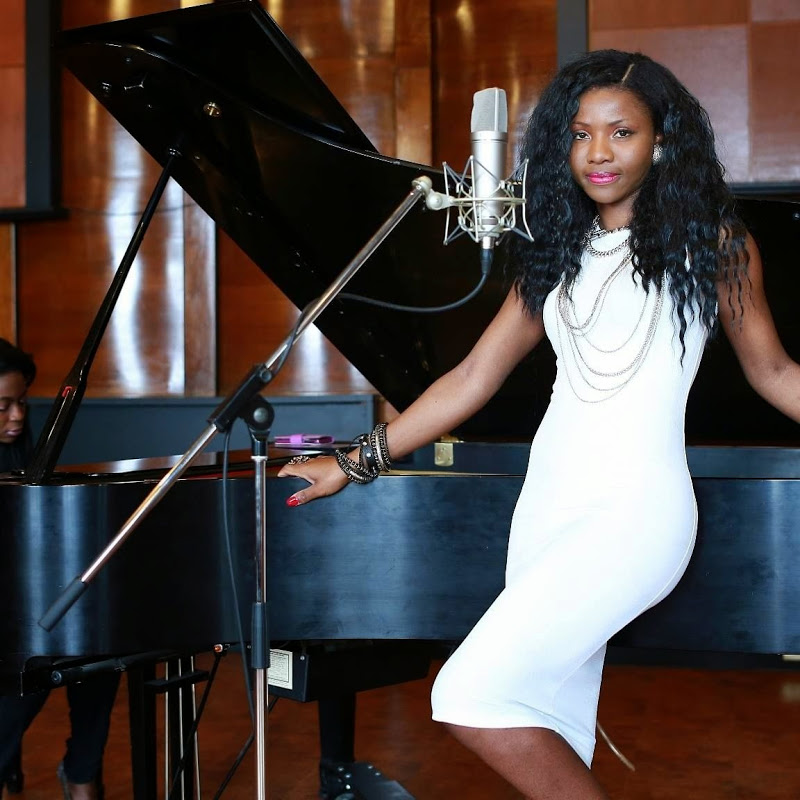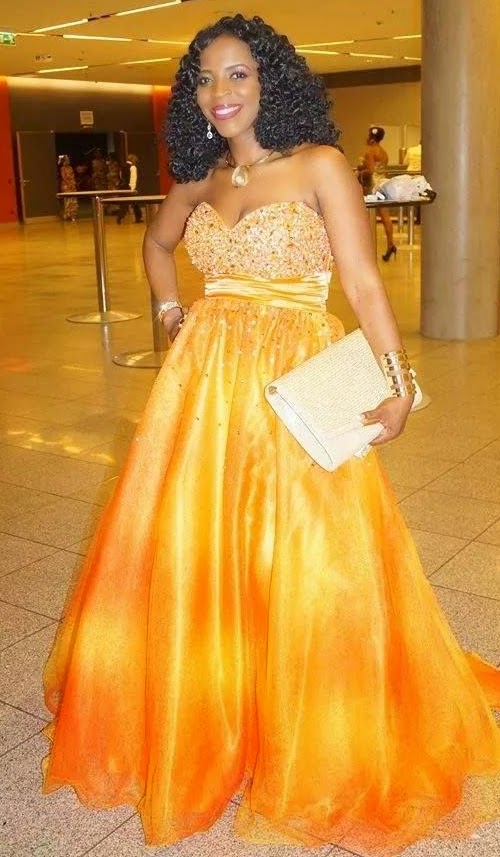 WINNER: THEOLOGY BISHOP CAROLINE VANDO GLAD TIDINGS OF THE SEASON ...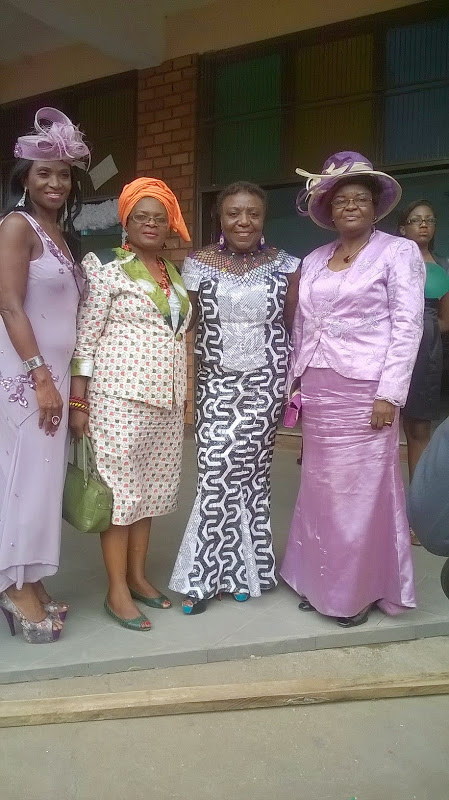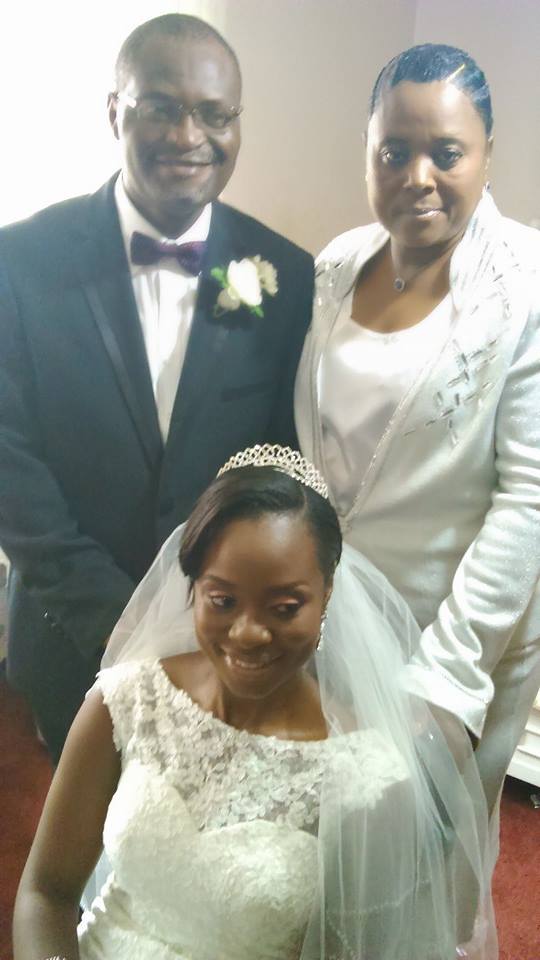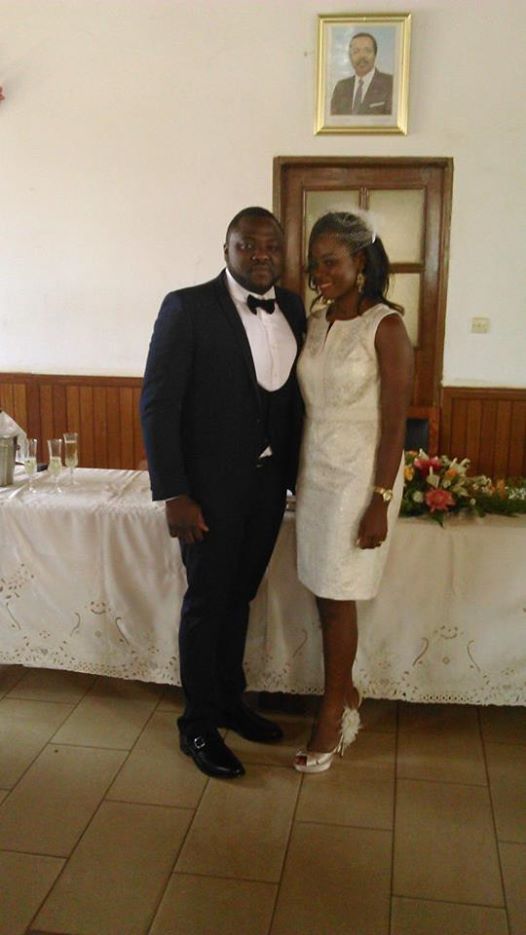 Amongst the many SAKERETTES present at the wedding were: L to R: Ms Sisako Tamko, Ms Priscilla Egbe; Dr. Stella Nwigwe Anyangwe and Ms Joan Chuo SAKERETTE-CARAT BRIDE poses with her Mom, Class of 1980 RAT Ekobo Polle, and CAT Dr. Wilfred Mbacham. Edwin & Sharon NGWAFOR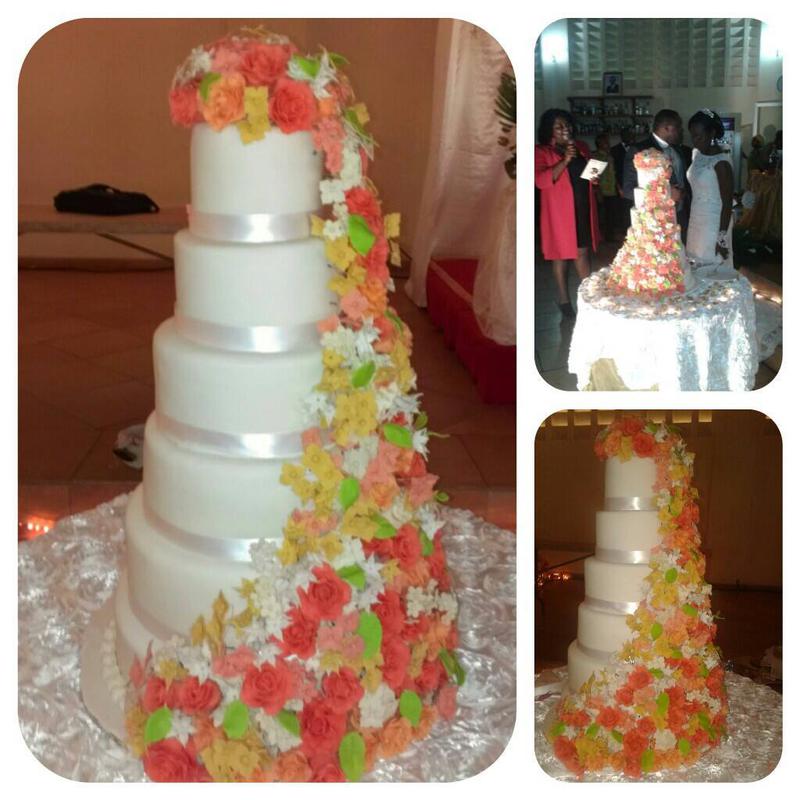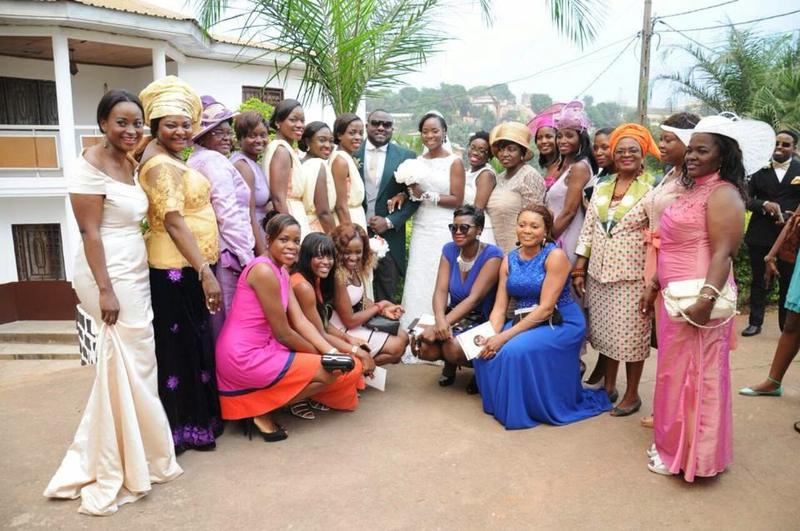 CLICK ON IMAGE ABOVE TO VIEW MORE PICTURES! CONGRATULATIONS TO NEWLY-WED CLASS OF '93's LIZZY BRONTE, now ABANGE! (Another SASSE-SAKER COUPLE oh!)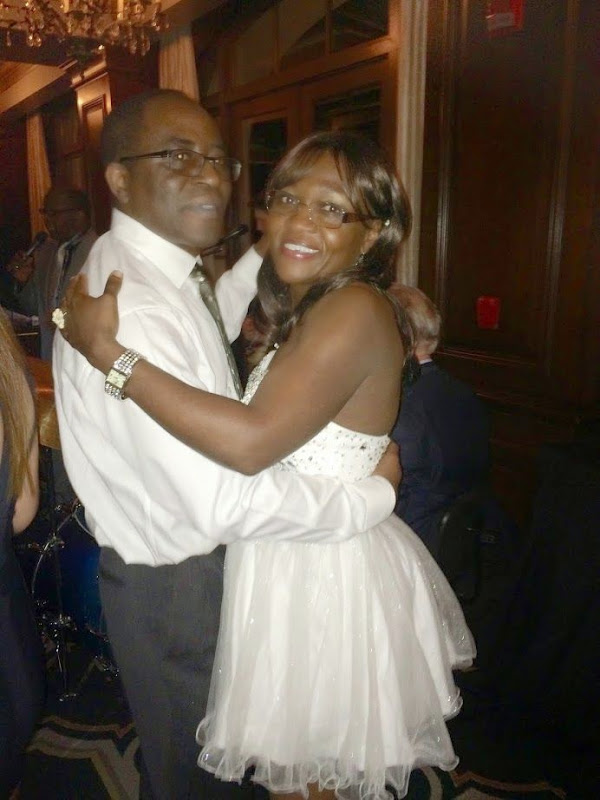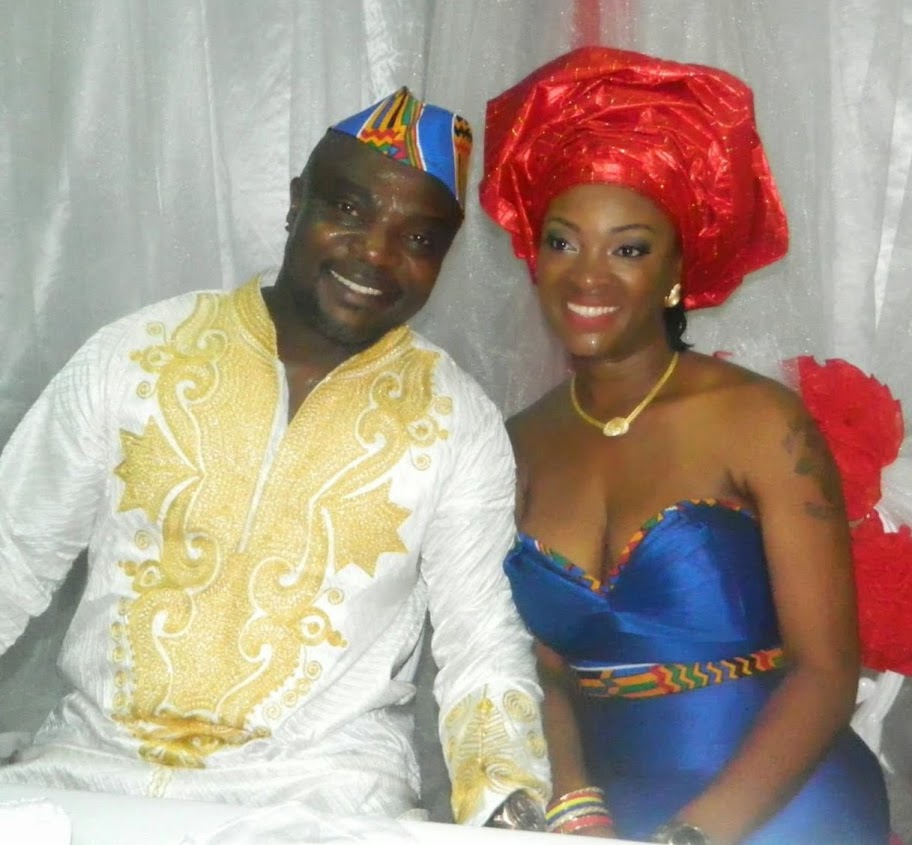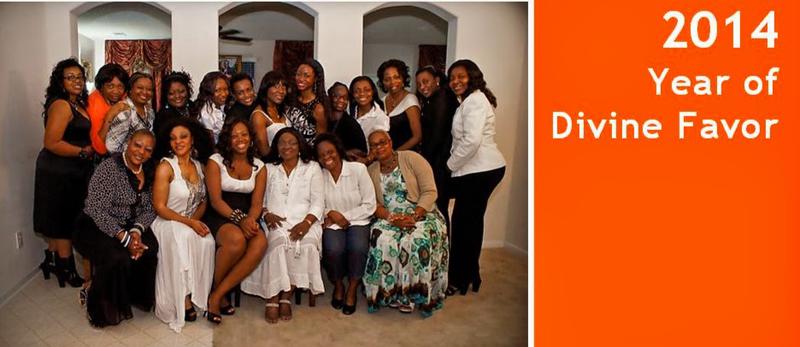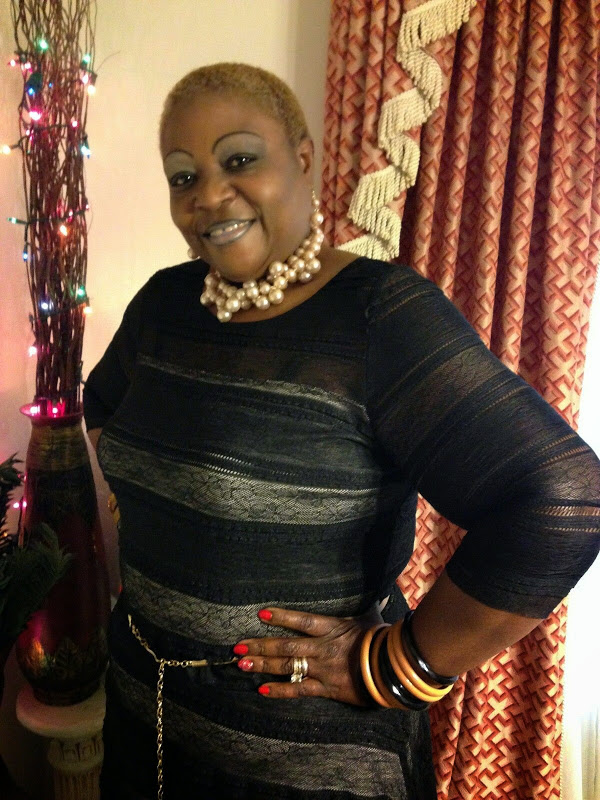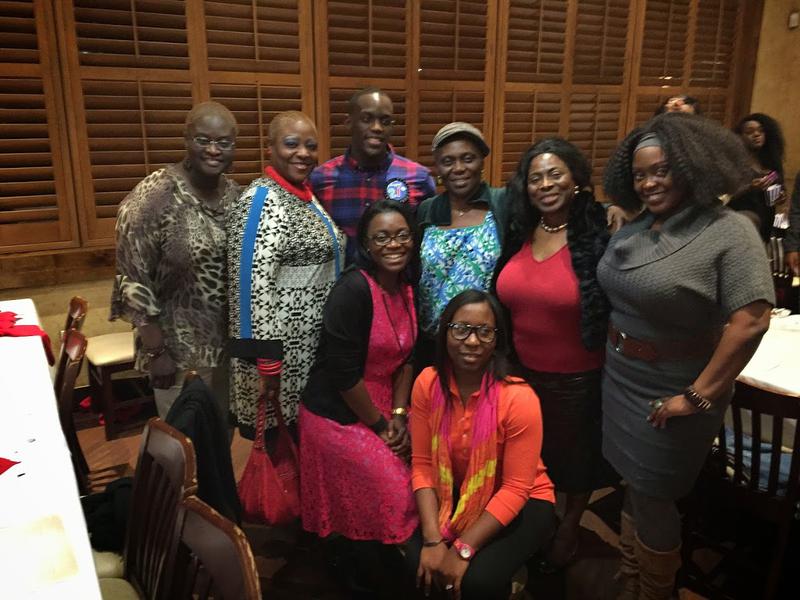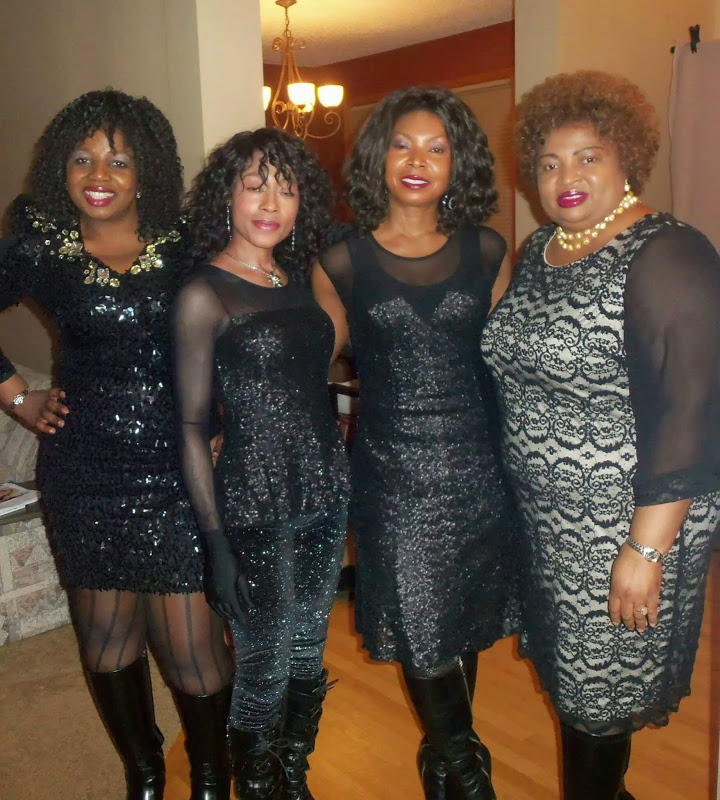 CARAT CADET ACHA JIDE NDANDO turned 21 on December 21st and his SAKERETTE Mom, Cousins and Aunties were on hand to celebrate with him! L to R: Didi Ndando, Marie Takusi Njowo, AJ Ndando, Sis Genevieve Ndando, Sis Edith Mbua & Nkemta Tchapet. Squatting: Sylvie Makoge Ejedepang-Koge & Ola Torimiro Eneme. PLEASE CLICK ON PICTURE TO VIEW ALBUM! HAPPY CHRISTMAS BIRTHDAY MARIE TAKUSI NJOWO (Class of 1982) PLEASE CLICK ON PICTURE TO SEE A TEENY BIT OF HOW SHE CELEBRATED TURNING FIFTY 'N FAB! Please Click On Picture Above to View SAKERETTE 2014 FESTIVE ALBUM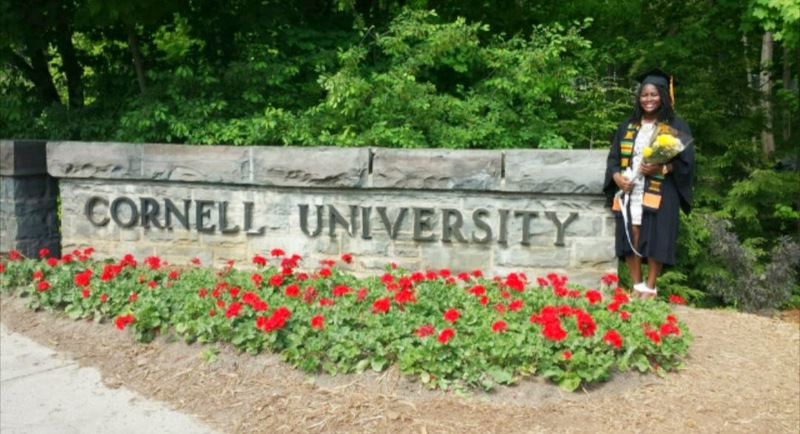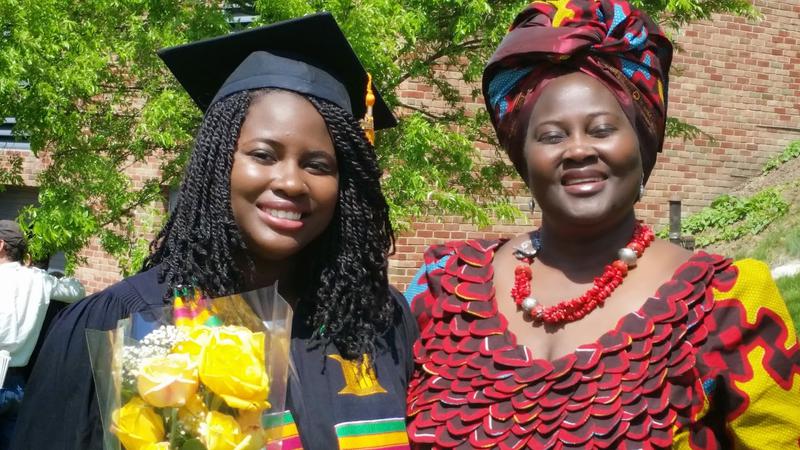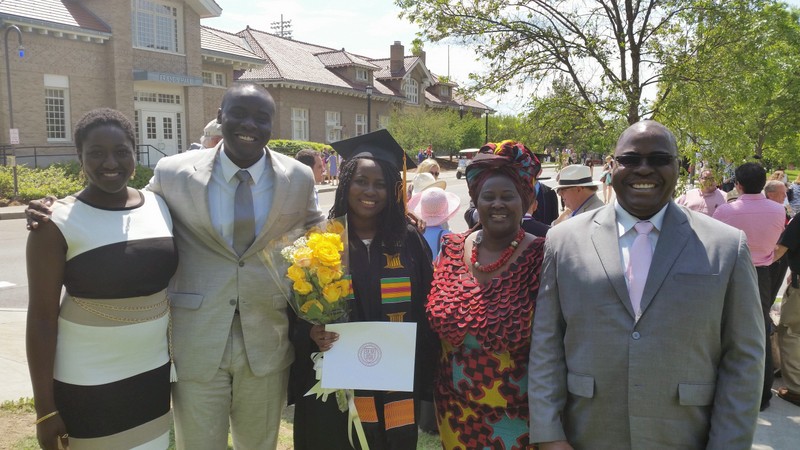 CLASS OF 1974's Mrs. EBOB MBIWAN TANYI RECEIVES "OFFICIER DE L'ORDRE DE LA VALEUR" MEDAL (MAY 20th 2014) CONGRATS BIG SIS for this, and also on your school "producing" THE STUDENT WITH THE HIGHEST SCORE IN THE COMMON ENTRANCE, IN ALL OF THE SOUTH-WEST PROVINCE!!!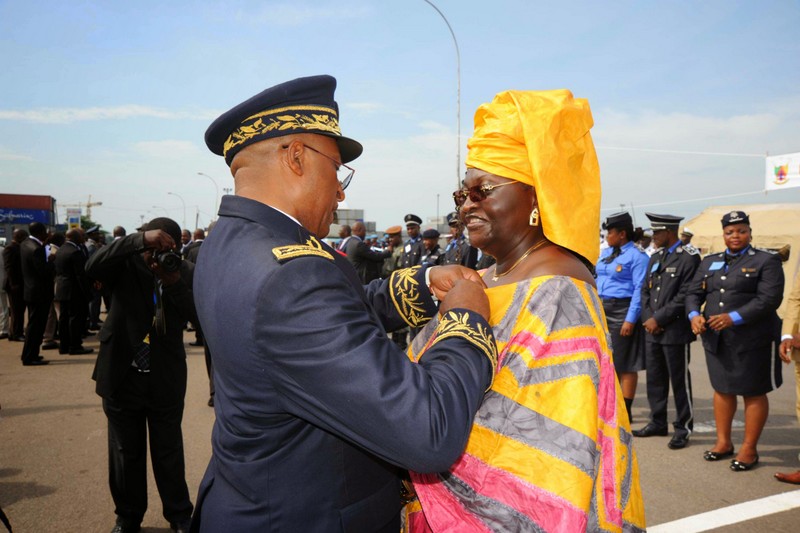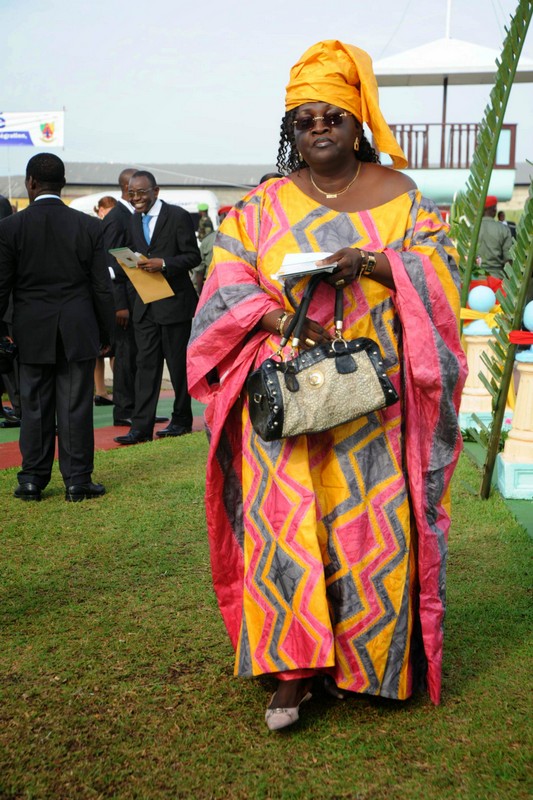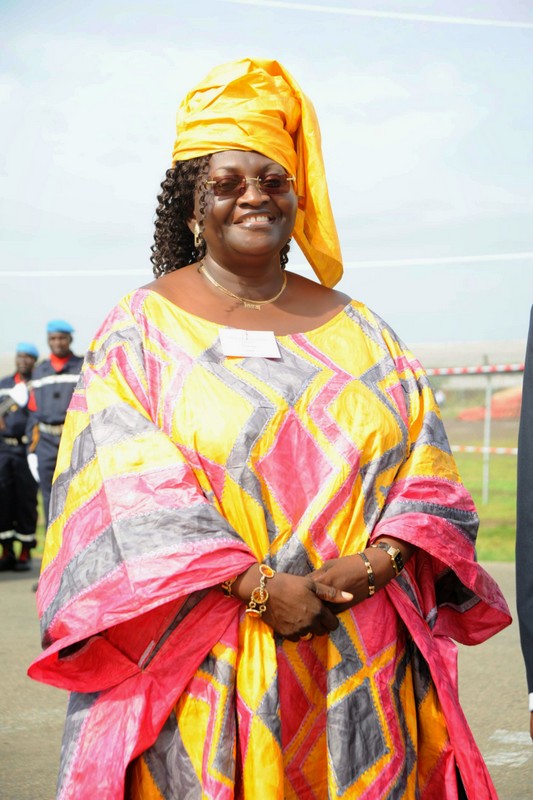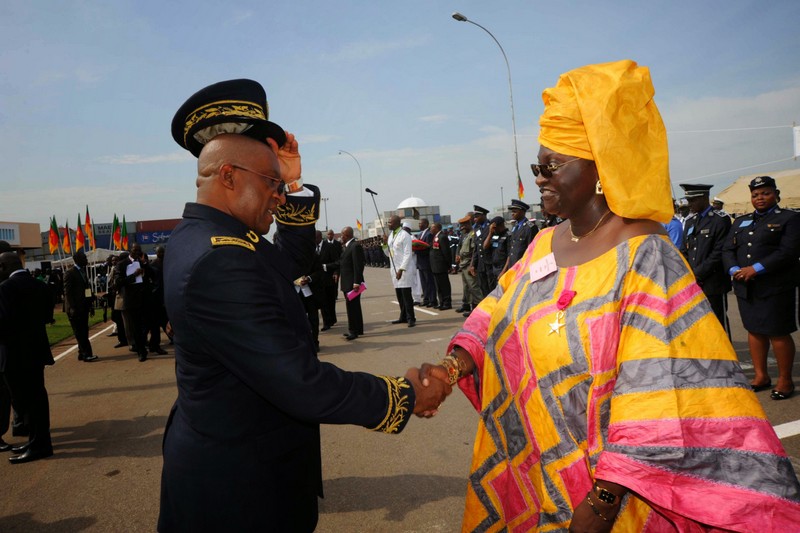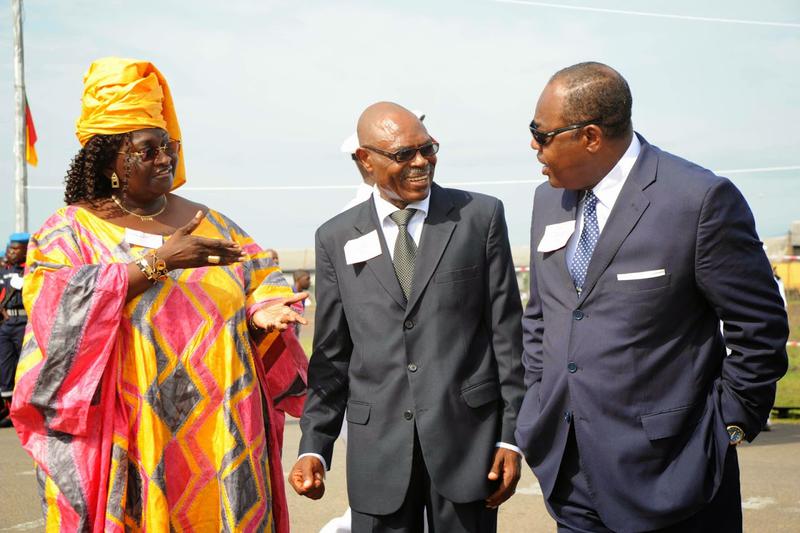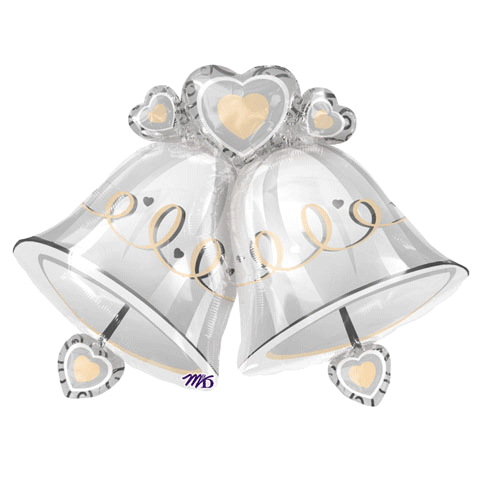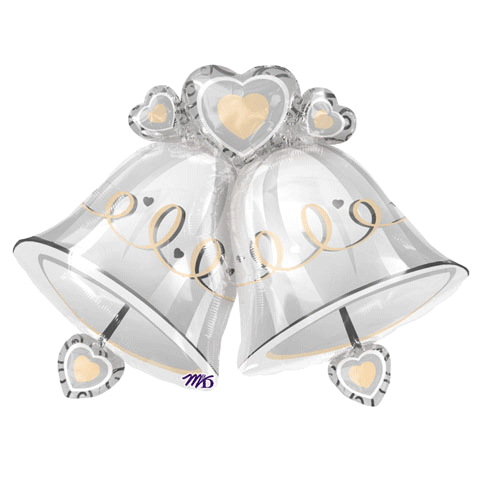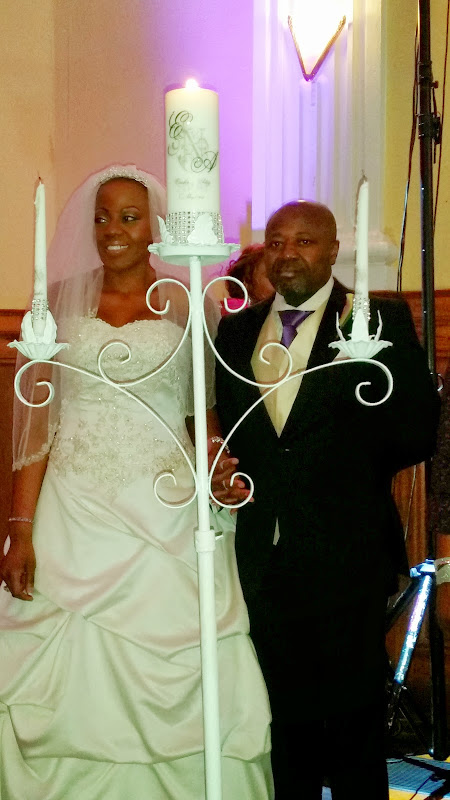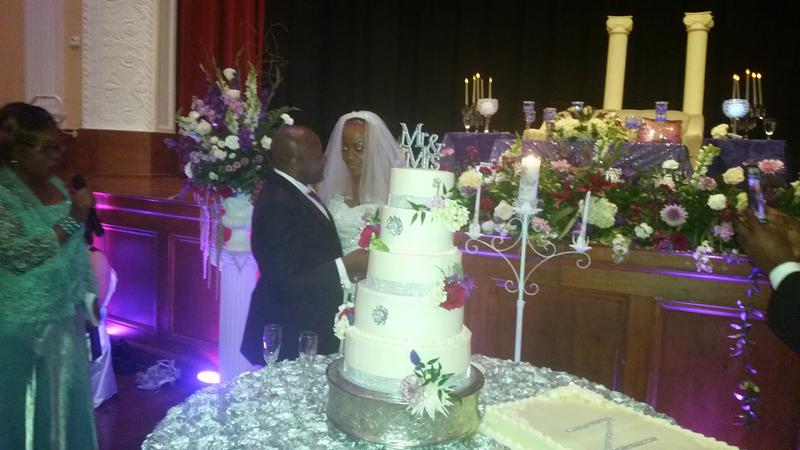 ENAKA "DIGS" ADIG MA YAAH Dr. ENAKA MARIE YEMBE WEDS Mr. ADIG NJOH FRIDAY MAY 2nd & SATURDAY MAY 3rd 2014 IN MONROE, LOUISIANA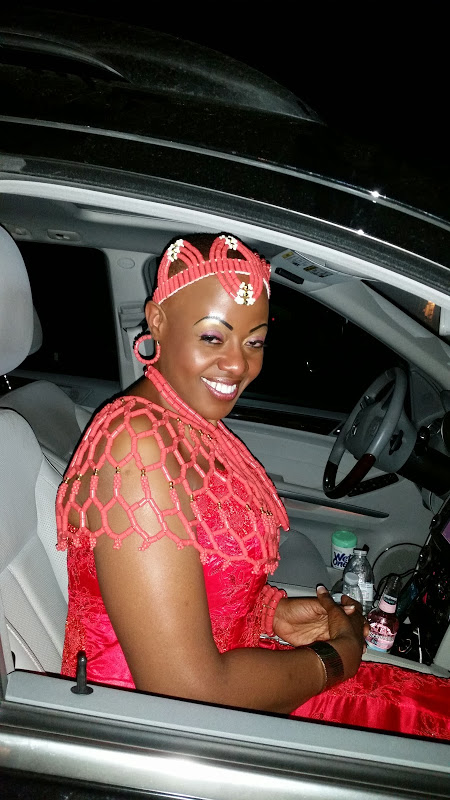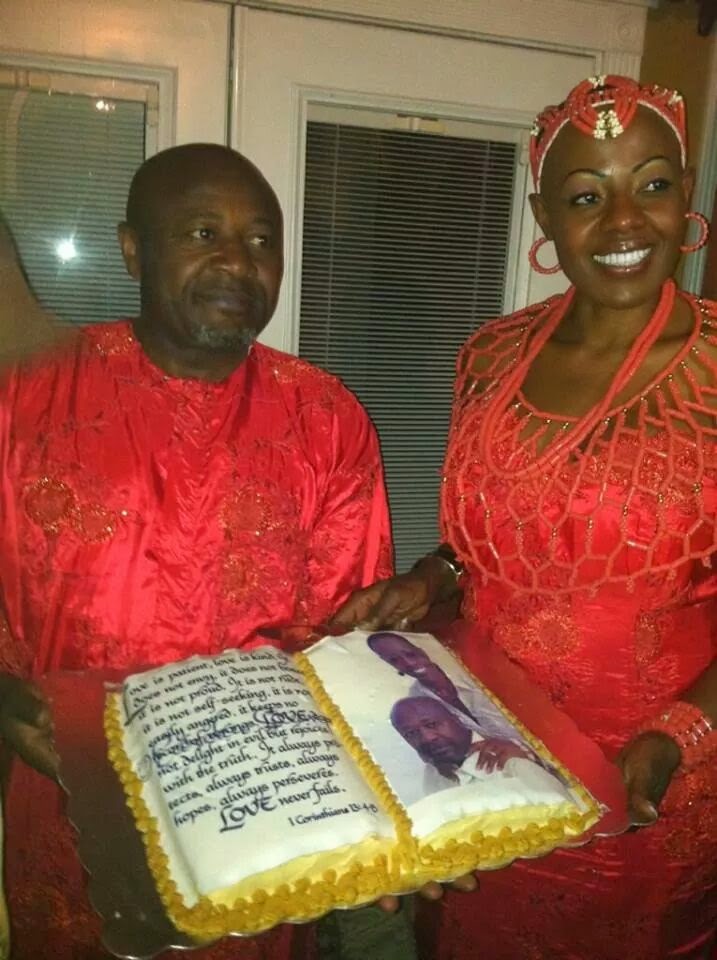 PLEASE CLICK ON PICTURE ABOVE TO VIEW ALBUM OF THE WEDDING RECEPTION PLEASE CLICK ON IMAGE ABOVE TO VIEW PICTURE ALBUM OF CHURCH CEREMONY & PHOTO SESSIONS IMMEDIATELY AFTERWARDS.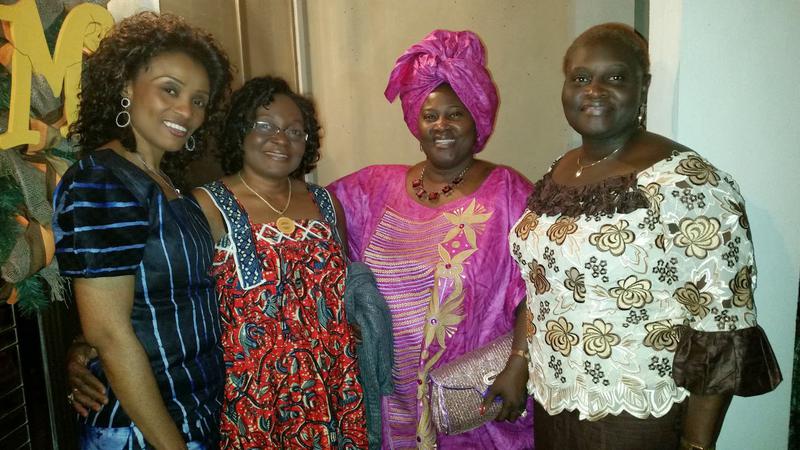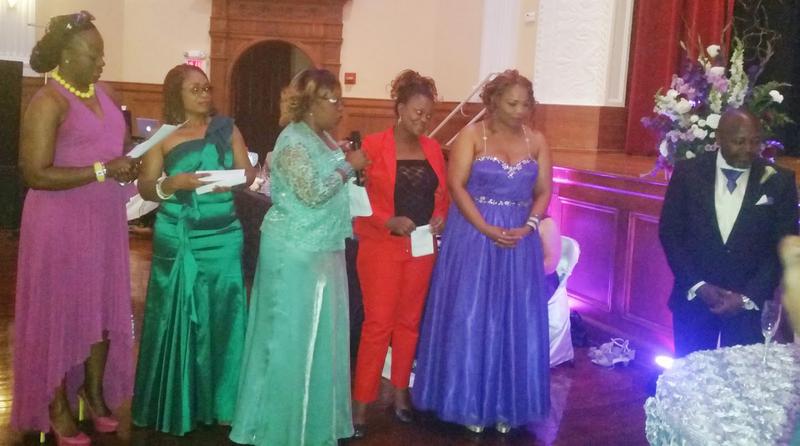 Please Click On Picture ABOVE to VIEW Snippet of the TRADITIONAL part of the Marriage Celebration. PLEASE CLICK ON PICTURE ABOVE TO VIEW THE "KONTRI MARRET" ALBUM. The Bride's Our Lady of Lourdes Classmates presenting their best wishes.
# BRING BACK OUR GIRLS THE MODERATOR OF THE PRESBYTERIAN CHURCH IN CAMEROON & CHANCELLOR OF THE CAMEROON CHRISTIAN UNIVERSITY, THE RIGHT REVEREND Dr. FESTUS ASANA & HIS WIFE Mrs. JENNY ASANA WERE IN HOUSTON, TEXAS YESTERDAY, SUNDAY JULY 27 2014 FOR THE INAUGURATION OF THE FIRST PCC CONGREGATION IN THE U.S.A. THEY ALSO ATTENDED A FUNDRAISING DINNER IN THEIR HONOR. Here for your viewing pleasure, are some snippets ...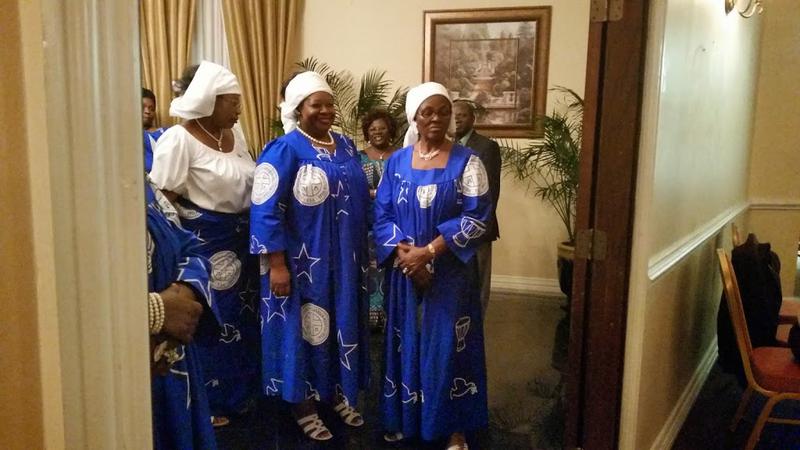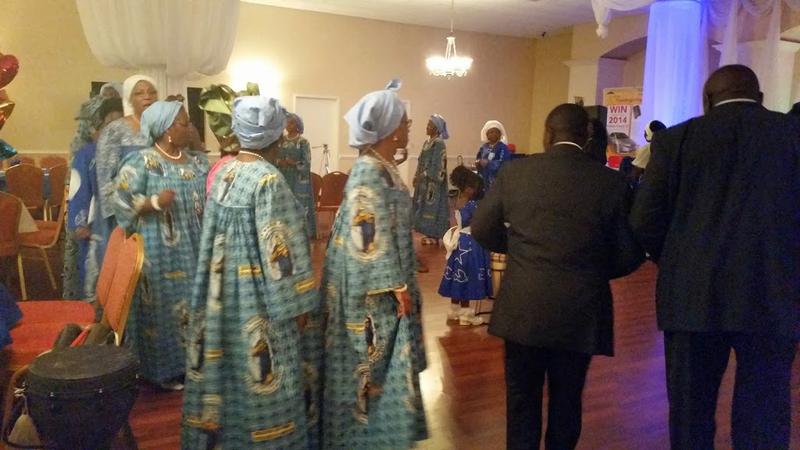 PLEASE CLICK ON IMAGE ABOVE TO VIEW VIDEO CLIP OF THE THE MODERATOR'S ENTRANCE, LED BY THE CWF WOMEN IN ATTENDANCE. PLEASE CLICK ON IMAGE ABOVE TO VIEW VIDEO CLIP OF THE CULTURAL DANCING THAT TOOK PLACE PRIOR TO THE MODERATOR'S ARRIVAL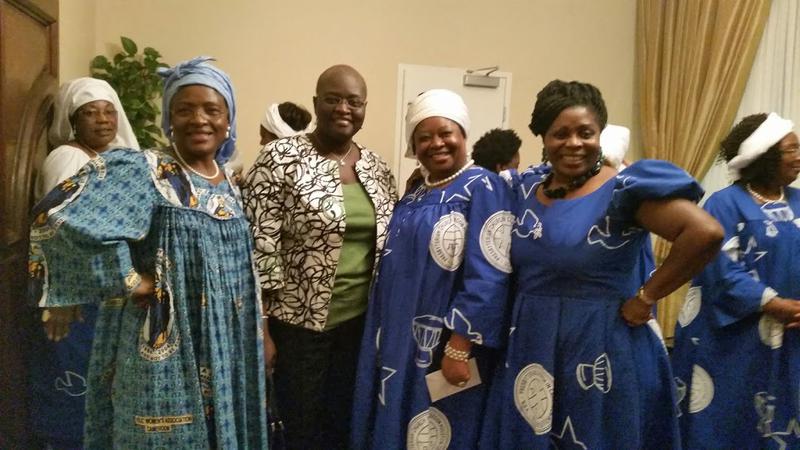 PLEASE CLICK ON IMAGE TO THE LEFT TO VIEW A "MINI CAPTIONED ALBUM OF THE EVENING MY WOMAN OF THE YEAR ...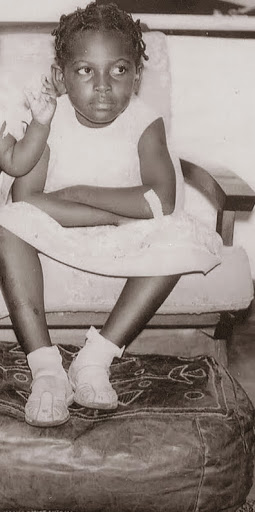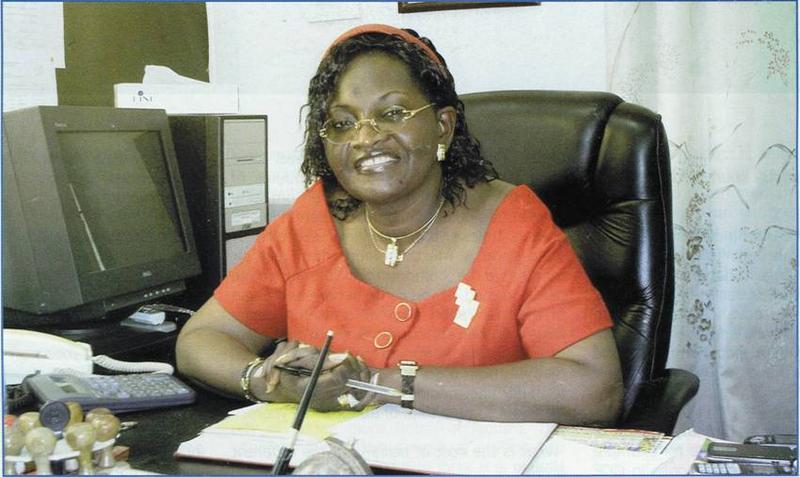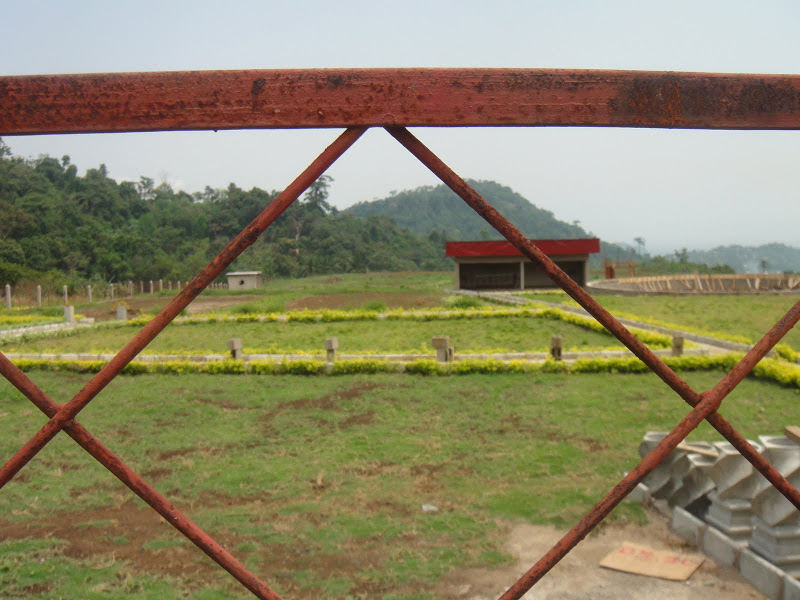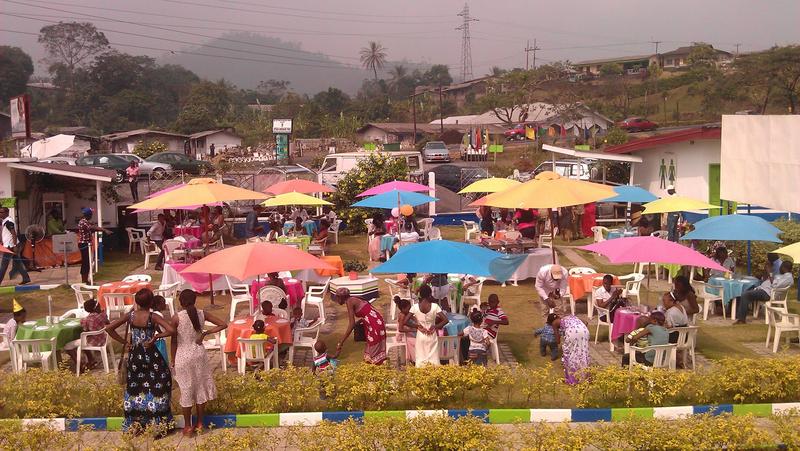 So IMPRESSIVE, in fact, that I think she deserves, to finally be forgiven for the hideous "partings" (hair styles) she "crafted" on her hapless and helpless younger sisters' heads, as attested by the picture on the right in which this particular sister is constrained to only manage a smile through her teeth, as she bears the pain of the zillions of "chookers" and "clips" it took to achieve the chef d'oeuvre on her head!! PLEASE CLICK ON PICTURE BELOW TO VIEW THE RIVIERA STORY ALBUM!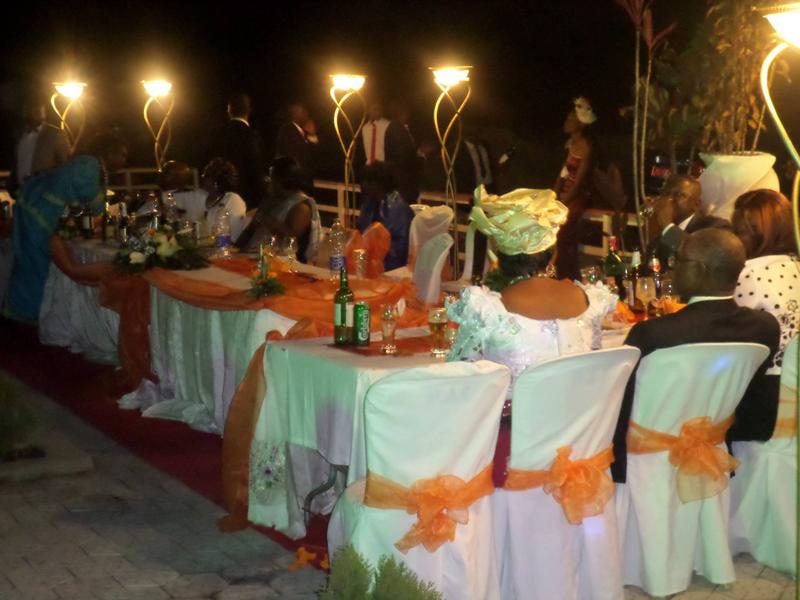 HOW, IN GOD'S NAME, DOES SHE DO IT???!!!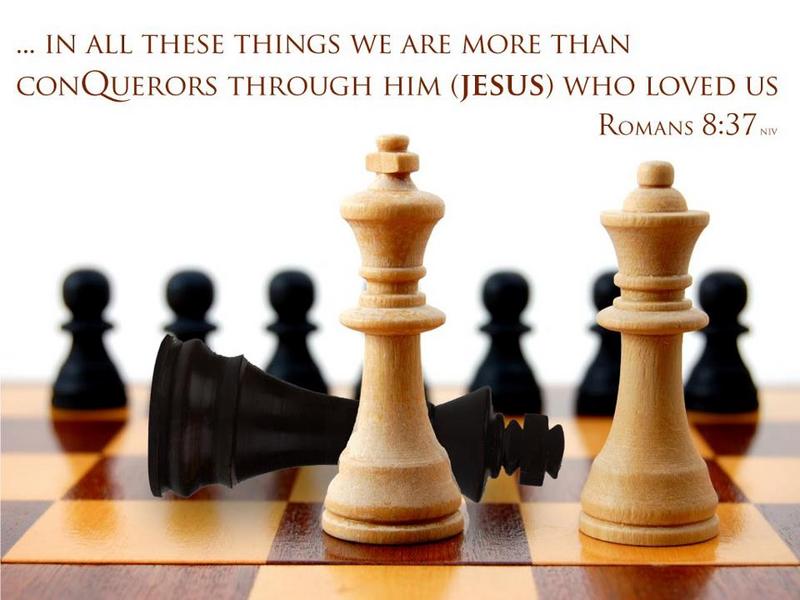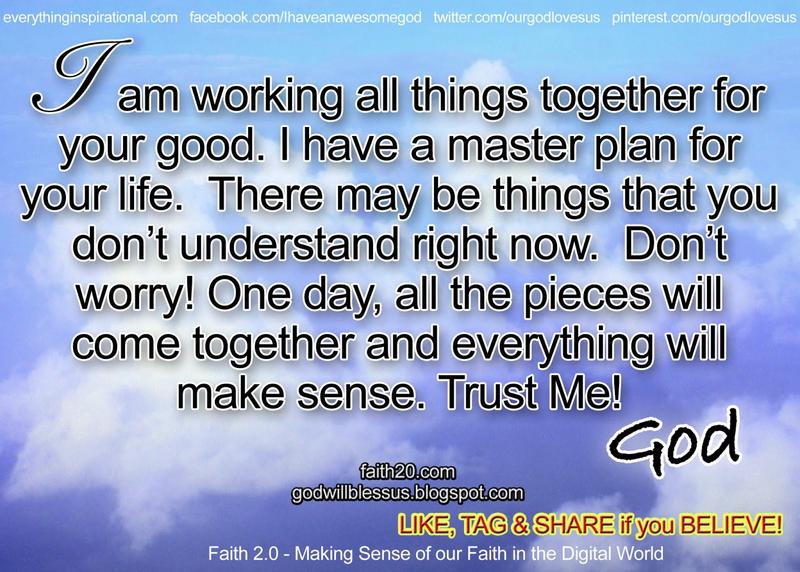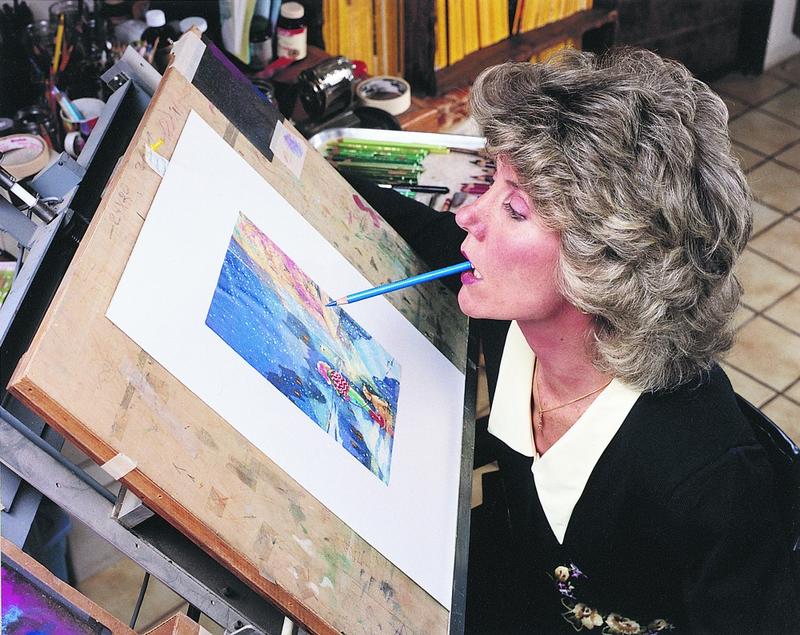 I definitely did NOT wake up last Saturday morning with any plans of going anywhere near my desktop computer, given that I had to put finishing touches to the end-of-semester exams I was setting. However, a "Man Proposes but God Disposes" kind of event got me sitting right in front of the computer screen, editing a text that had been sent by His Excellency,"THE GARRI PROVIDER" of this Household, for me to edit. I don't know about you, but I am totally and completely INCAPABLE, once I sit down in front of a computer, of leaving the instant I am done with the one task that took me there in the first place. I just HAVE TO "turn-turn and look place small before ah go"!! And that is how I wound up posting the following email, a box of kleenex and a titi pail of tears after:
From: Egbe Monjimbo Sent: Sat 1/11/14 11:51 AM To: Exsa-USA (exsa_usa@yahoogroups.com)
Hello there! - IF You woke up this morning thinking the OBSTACLES you face are INSURMOUNTABLE, - IF the countless examples of HORRENDOUS PARENTING that abound are beginning to make you think you should vigorously advocate for the inception of "A LICENSE TO PROCREATE", - IF You are someone who just doesn't understand why or how anyone could be a "PRO-LIFER", - IF You are one of those BLESSED to have been HAND PICKED to raise a SPECIAL NEEDS, so called "abnormal" CHILD, OR, - IF YOU JUST NEED A POTENT REMINDER OF HOW RESILIENT THE HUMAN SPIRIT CAN BE, OF HOW FAR OPTIMISM, FAITH, HOPE, DOGGED DETERMINATION, & AN ULTRA POSITIVE ATTITUDE CAN TAKE A HUMAN BEING, MAKE THE TIME TO WATCH THE VIDEO JUST POSTED on the WORTH SHARING PAGE ... AND LEARN FROM IT! http://www.sakerpride.com/WORTH-SHARING.html (TOP OF PAGE)
Have a VERY THOUGHTFUL & GRATEFUL Weekend! Egbe Mbiwan Monjimbo
Less than 5 minutes after, the first of what turned out to be a BUNCH of phone calls came through, from a Mom nursing her sick Special Needs child in a hospital thousands of miles away who, like quite a few others, had NOT even checked out the Video Clip itself yet! And then came the emails, TONS OF THEM, that spilled over into Sunday. Clearly, a nerve had been struck. Well, the discussions that ensued from all the "communication" back and forth are what have "COMPELLED" me to go a little step further, and share yet another story, in an attempt to do the following:
* Further encourage the MANY who are just trying to make it through each day, weighed down by all types of PAIN - physical and/or emotional, STRESS, STRUGGLES, TROUBLES & TRIALS,
* "Dispel" any thoughts that the key to RICHIE PARKER'S ability to OVERCOME his extraordinarily unfavorable circumstances lies in the fact that he was BORN disabled, and therefore "predisposed" to cope, as he'd known no other life from day one; (as if we don't know hundreds of other "disabled from birth" AND ABLE-BODIED people who are completely submerged in bitterness and pessimism),
* PORTRAY WHAT LOVING & MARRYING SOMEONE "FOR BETTER OR WORSE; IN SICKNESS & IN HEALTH" really looks like, and what STAND-BY-YOUR-SIDE-THROUGH-THICK-AND-THIN, loyal, unconditional, friendship means!
* BELIE, (yet again!), the Biblically INCORRECT and grossly unsubstantiated, (yet widely propagated) idea, that being BLESSED and SPIRITUALLY UPRIGHT equates to PERFECT HEALTH, (except for slight catarrh and cough every leap year, ABUNDANT WEALTH , (3 "up stairs" houses minimum), A "YES MA"/"YES SAH" SPOUSE, A HOUSE FULL OF CHILDREN (with at least one set of twins), A MINIMUM OF TWO PhDs, and a NAOMI CAMPBELL/"SUPER MAKIA" FIGURE!!!, AND,
* RAISE BREAST CANCER AWARENESS which, SADLY, is what is responsible for THE VAST MAJORITY OF THE DEATHS RECORDED ON THIS WEBSITE'S IN MEMORIAM PAGE!!!
​NOW, isn't it simply AMAZING that JUST ONE WOMAN'S LIFE STORY can accomplish "ALL OF THE ABOVE"???
Here, Ladies & Gentlemen, in 3 CANDID, AWE-INSPIRING, Video Clips, is the story of a PHENOMENAL WOMAN called JONI EARECKSON TADA , one of my ALL TIME "(S)HEROES"! Hopefully, by the time you're done viewing, you'd realize that the ANSWER to the QUESTION-TITLE of this posting sort of answers itself!!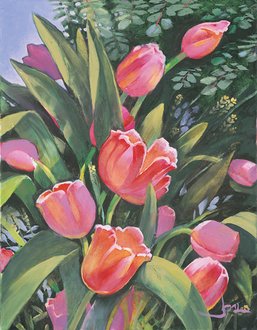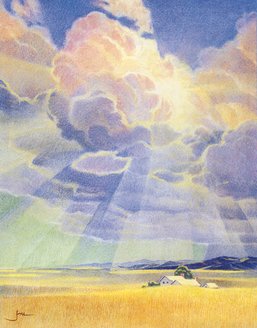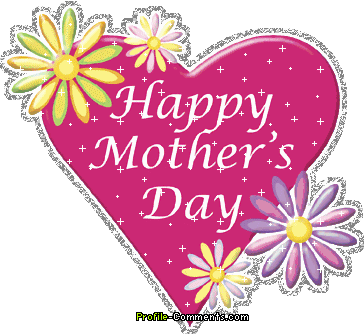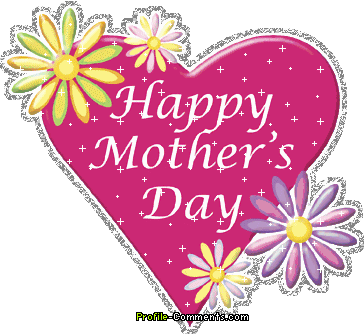 MY THOUGHTS THIS MOTHERS DAY EVE ... May 10 2014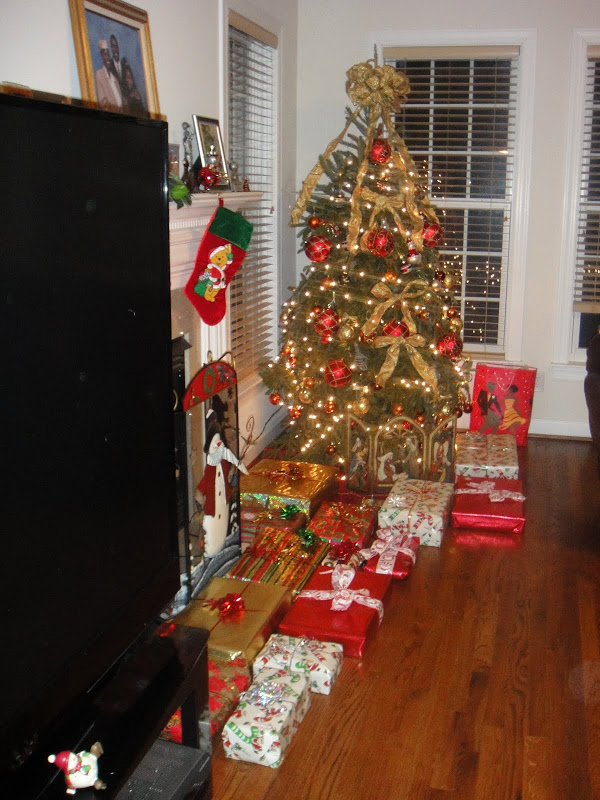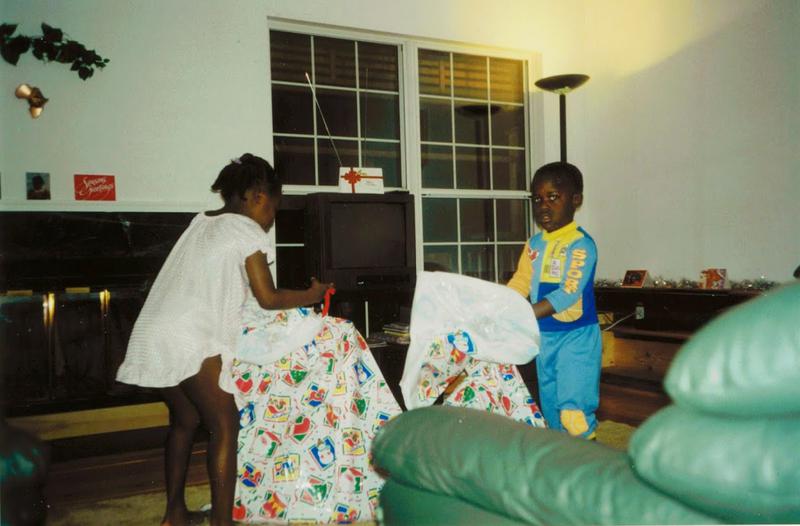 CHRISTMAS 2012
- Presents from BEST BUY, MACY's, etc. Total cost higher than a whole month's RENT in the apartment on the left. - Packaging alone costs twice the contents of both Trash Bags in picture on left. - "1 million inch" Flat Screen TV from Best Buy whose cost Oga Monjimbo has kept a secret, in the interest of World Peace. - Photo taken with Digital Sony Camera whose cost Ma Monjimbo shall not reveal for same reason mentioned above. (At least I had a Rewards Coupon!)
CHRISTMAS 1997 - First Christmas in the U.S.
- ALL Christmas Presents from DOLLAR STORE. - "PACKAGING": 2 decorated TRASH BAGS from AMES. - "2 inch" T

.V. WITH ANTENNA in Background from THRIFT STORE - Photo taken with 27 exposure DISPOSABLE Camera from WALMART. - Christmas Tree so "microscopically" tiny, it does not show from behind the trash bag to the left! The 2 kids in the picture, (ages 5 and 3), who are now young adults, will tell you, without the slightest hesitation, that they have enjoyed EVERY SINGLE CHRISTMAS of their lives BUT guess which one they single out as THE BEST EVER?? You know what a Rhetorical Question is, right? Now here's a Video for you: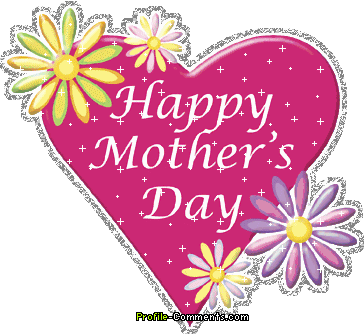 ​Just behind Unity Hall, the Girls' Hostel at CCAST BAMBILI. (1981)
Marching down Commercial Avenue in my CCAST BAMBILI "Ceremonial Uniform". Bamenda, 20th May 1982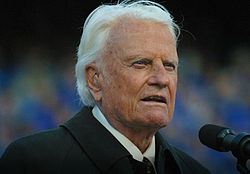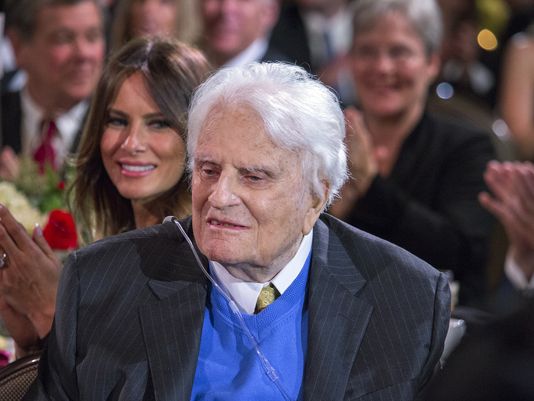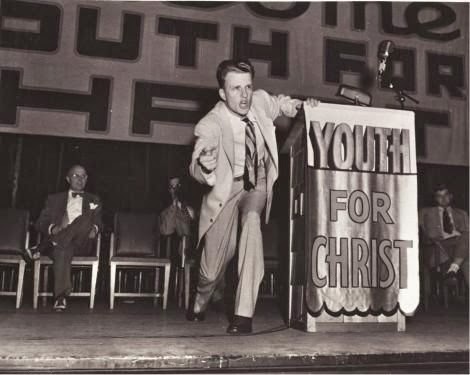 Still preaching publicly at 90, in 2008. He still broadcast "My Hope America" in November 2013, from his home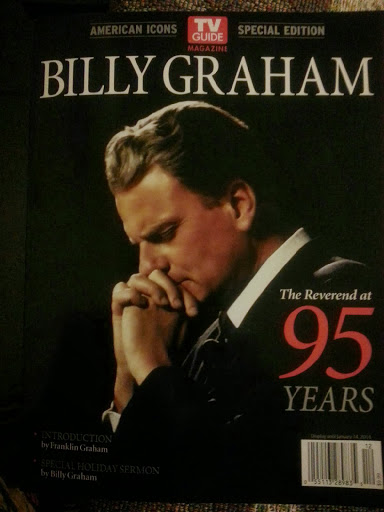 At his 95th Birthday in November 2013. In his 20s! ON FIRE FOR THE GOSPEL! PLEASE CLICK ON THE PICTURE ABOVE TO VIEW A PICTURE ALBUM THAT TELLS, AS BEST IT CAN, THE STORY OF AN INCREDIBLE MAN!
Click to watch some footage of The 1957 Billy Graham Crusade in NEW YORK which ran nightly for 16 WEEKS STRAIGHT!!
On the evening of September 11, 1957 , Dr. Billy Graham faced the final and largest audience of his New York Crusade at an outdoor rally in Times Square. An estimated 125,000 people jammed Broadway from curb to curb and overflowed into a dozen side streets. It was his one hundredth service. For 110 days, through 97 meetings in Madison Square Garden, he had battled the devil in the metropolis known as "the graveyard of evangelists." His only weapons were prayer and repeated declarations of God's love and eventual judgment. He had fought a good fight. It had sliced eighteen pounds off his lean, weary frame. By midnight he was aboard the Piedmont Limited, hurrying home to his family in North Carolina. His New York Crusade broke all records for organized evangelistic crusades. It ran longer. It attracted more people. It resulted in more converts. It cost more money, almost $2,500,000. Extraordinary figures document the story: Two million people heard him face to face at either Madison Square Garden meetings or other rallies. More than 56,000 men, women, and young people came forward and made decisions for Christ. Of these, 22,000 were under twenty-one. Over 2,000 were college students from the New York area.
*SOURCE: "GOD IN THE GARDEN; THE STORY OF THE BILLY GRAHAM NEW YORK CRUSADE"
A HUGE THANK YOU TO "WHOM IT MAY CONCERN" OH!!!!!!
REFLECTING ON YESTERDAY ... & TODAY - COURTESY OF FACE BOOK POSTINGS YESTERDAY ... About a couple of weeks ago, Chicago-based Ms Christy Menyoli posted a series of pictures from her teenage days and, SURE ENOUGH, the Class of '89-er included some SAKER GEMS in the lot! A few of them caught my fancy, so I BEGGED, and now I am BLUFFING!!!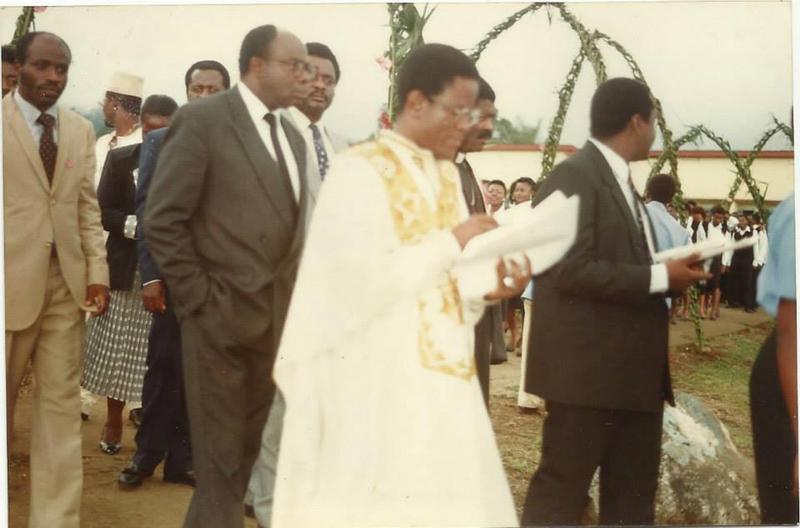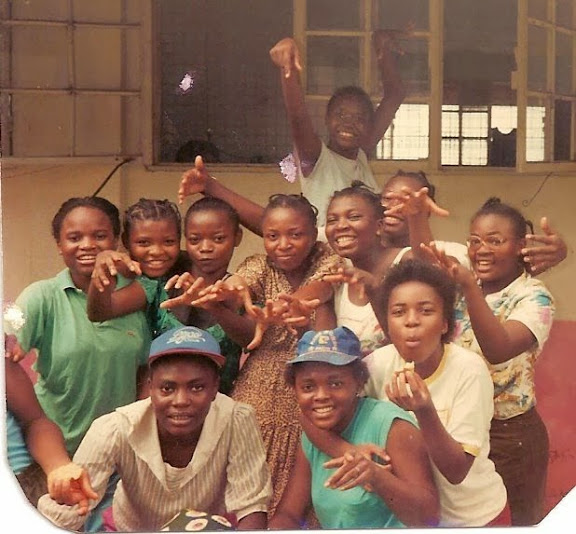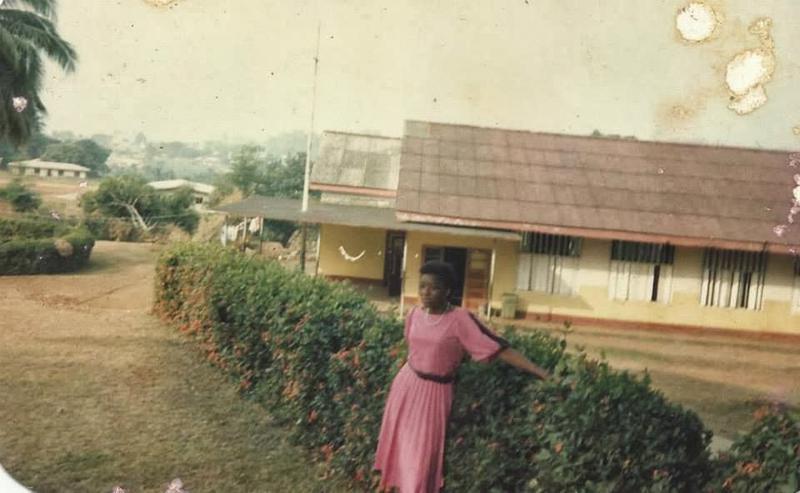 PLEASE CLICK ON PICTURE ABOVE TO VIEW CAPTIONED 7 PICTURE ALBUM! THE SAKER MEMORIES ARE SURE TO COME FLOODING IN. MINE DID!! THE TRIP FROM BAFOUSSAM TO DOUALA! By way of "ILLUSTRATIONS" I thought I'd just share these few picks from my 2011 Road Trips within Cameroon. Also, for those whose language of preference is FRENCH, and for those who might be interested in rating my translation skills - or the lack thereof, (LOL), here's the ORIGINAL narrative as it was forwarded to me about a year ago. CLICK ON ICON DIRECTLY BELOW!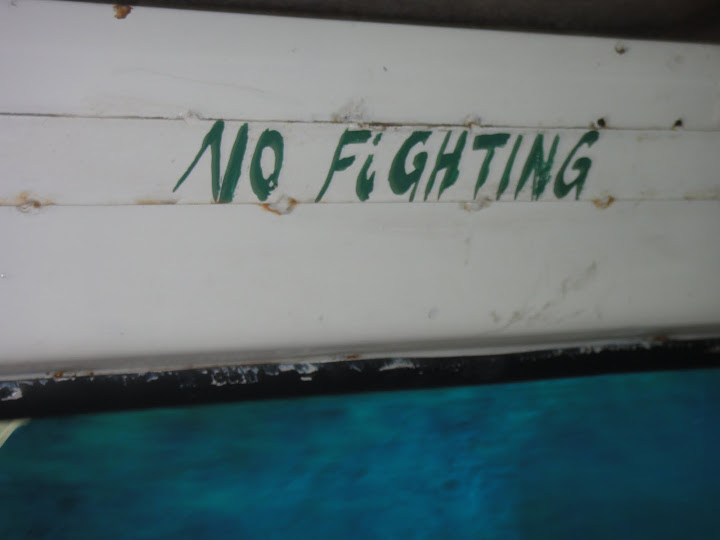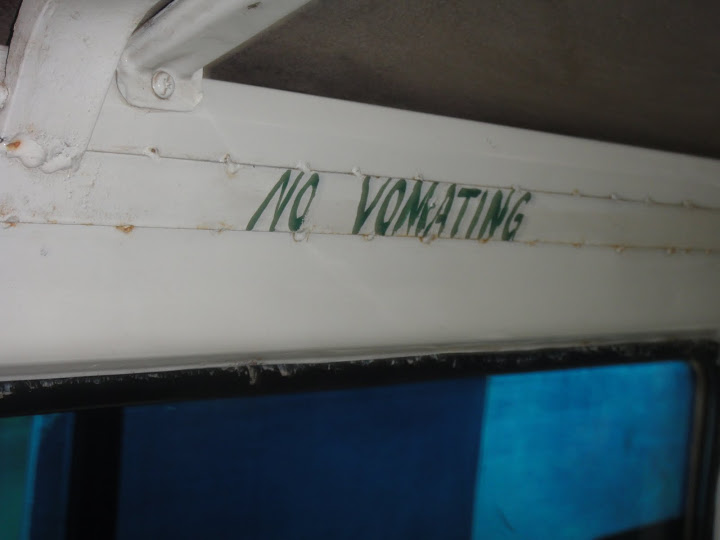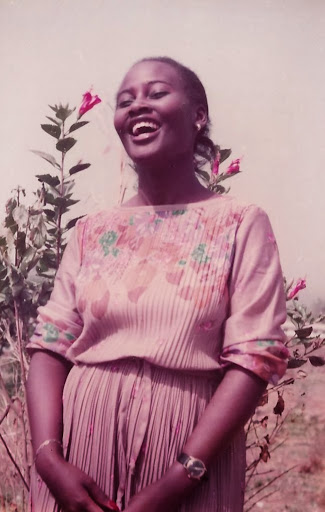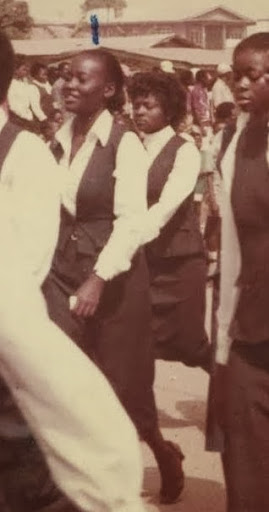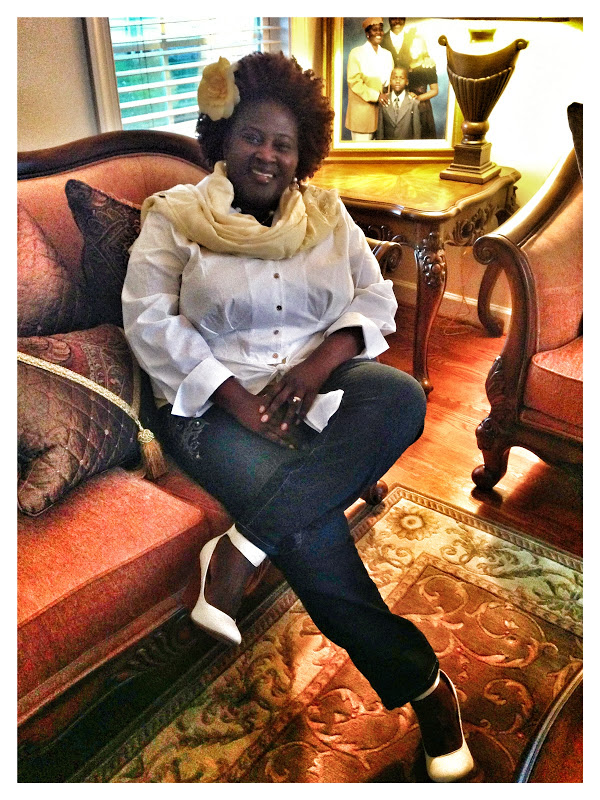 PALM SUNDAY 2014 TURNED OUT TO BE VERY BLESSED ...
​First I was AWED by these images not just because they depict THE TRIUMPHANT ENTRY OF OUR LORD & SAVIOR JESUS CHRIST INTO JERUSALEM, (which is the raison d'être of PALM SUNDAY in the first place), but because they are the Chef d'Oeuvre of our IN HOUSE Pharmacist cum Fruit & Vegetable CARVER, Dr. Helen Ashuntantang! SANGO YESU (complete wit de Jack-Ass too) on a HONEY DEW MELON?! How BLESSEDLY COOL is that?? Her talent and creativity just keep increasing - by the minute!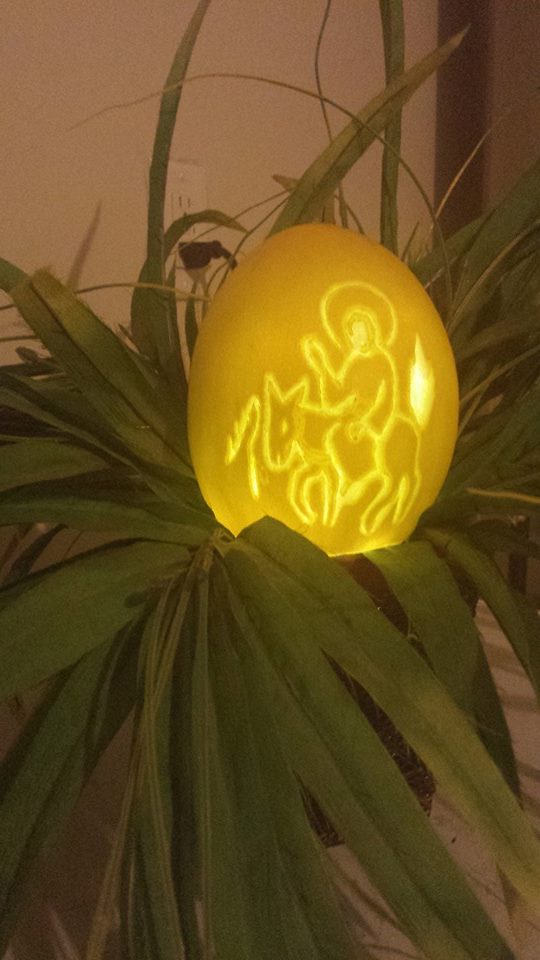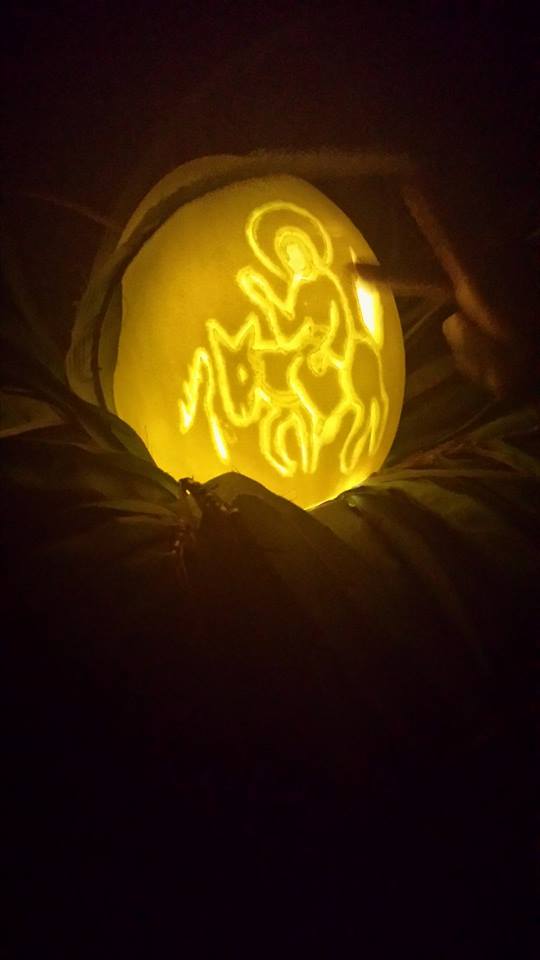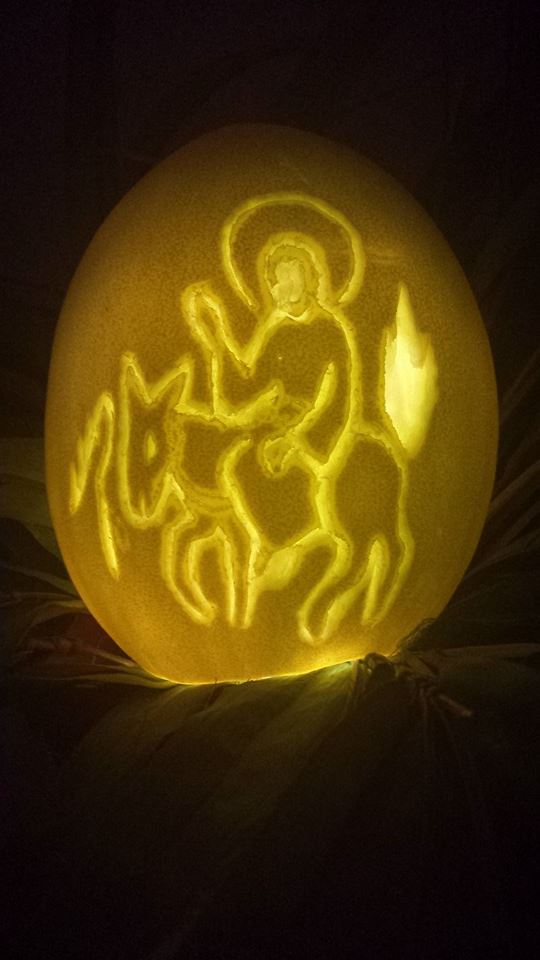 Presbyterian Church, thanks to a very opinionated, STAND-YOUR-GROUND DAD who, after sticking to his Presbyterian belief system through his years in a very CATHOLIC St. Joseph's College, Sasse, (while majority of his peers "converted" to Catholicism), had absolutely no qualms explaining to the respective "Sango Pastors" that "KONTRI" names and Christianity are not incompatible, nor are they necessarily mutually exclusive!! (And some people wonder where SOME of his daughters get their "trong head" from! LOL!) And just in case someone doubts my story ...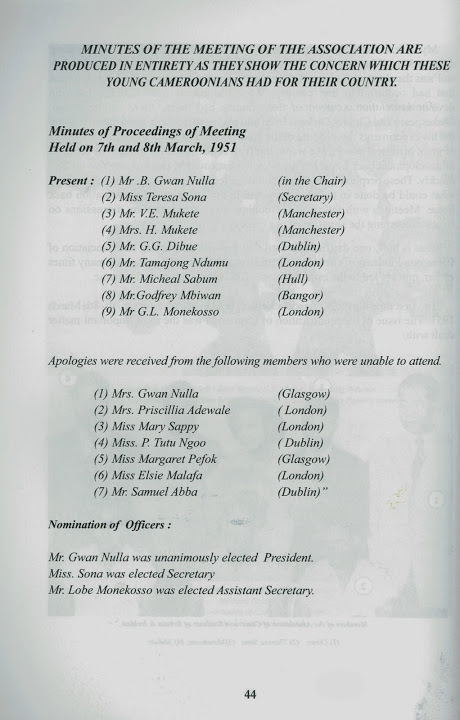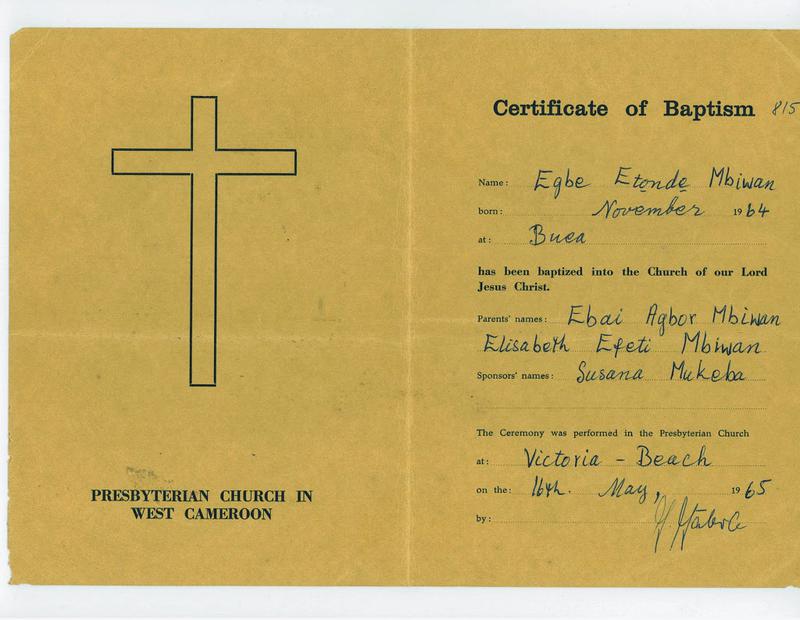 And then, to crown it all, in came my D.C. DIVALICIOUS SISTAH, Ms EKOKE TAMBE, her Precious CARAT in tow! Needless to say, "Monjimbo Cottage" has come alive ...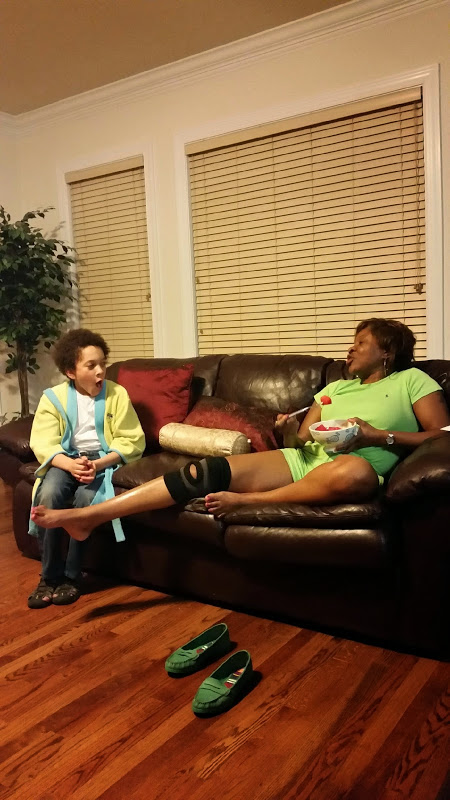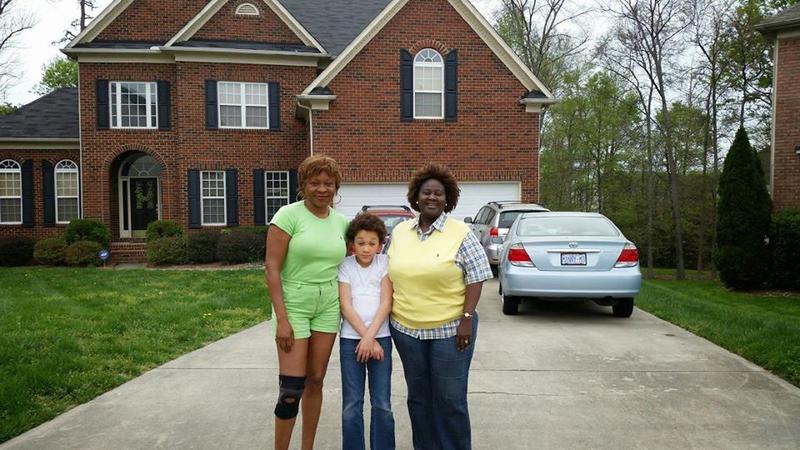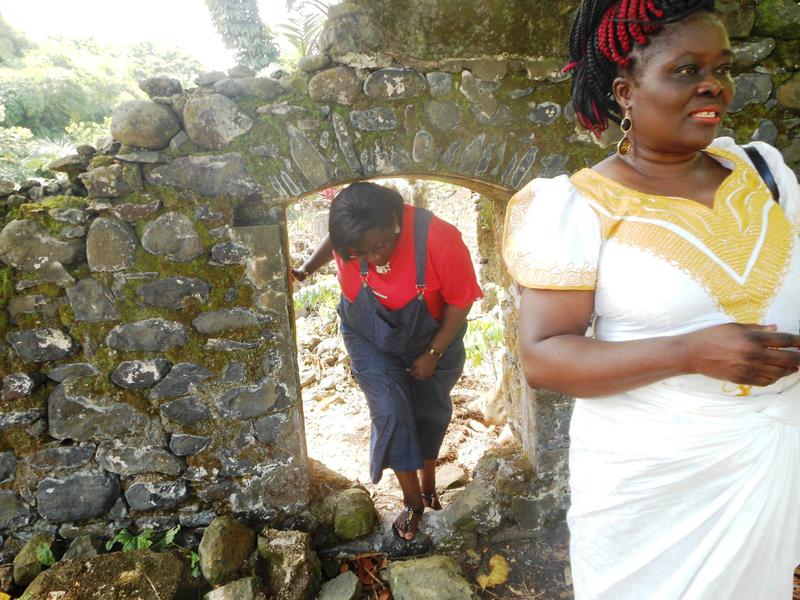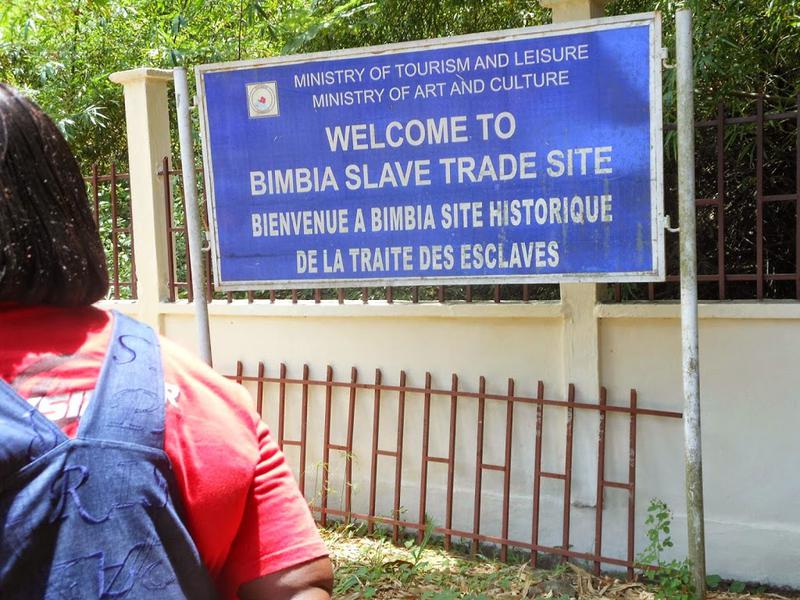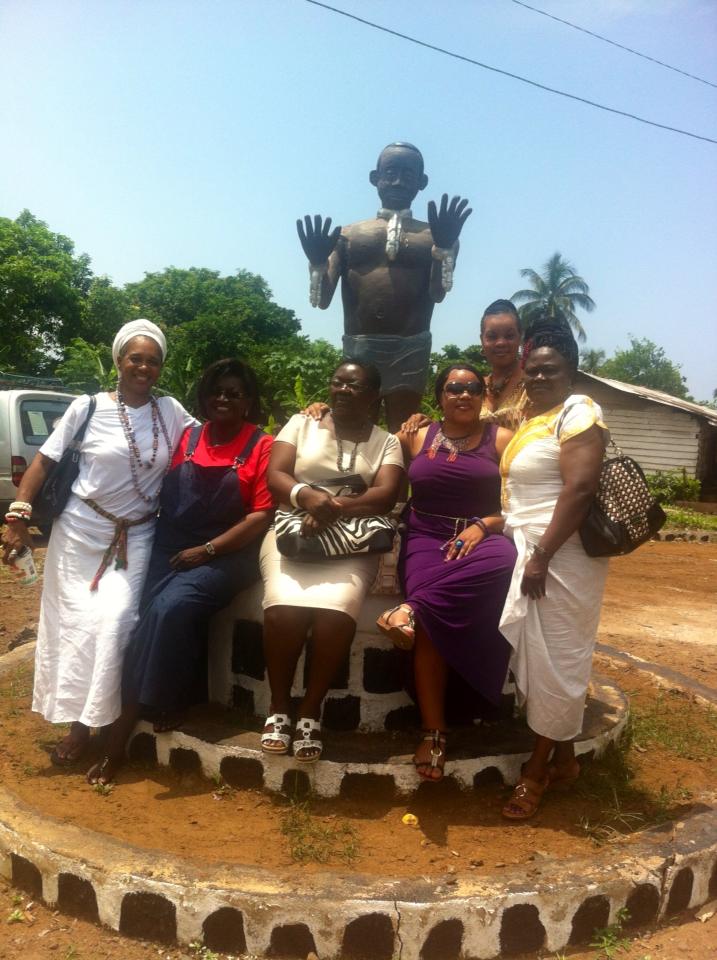 On Wednesday, April 29 2015, 5 SAKERETTES - Ms Melissa Nambangi - all the way from Minnesota), Mrs. Ebob Mbiwan Tanyi, Ms Esther Ashu, Jayne & Mariah Betow, all headed off to explore the BIMBIA Slave Trade Site, in the company of someone who knows her way around the area very well, African-American Fulbright Professor of African and African American Studies and political science, Lisa Aubrey. Here below, is Esther Ashu's "COMPTE RENDU" of the days events, which is so well supported by the Photo Album posted to the right.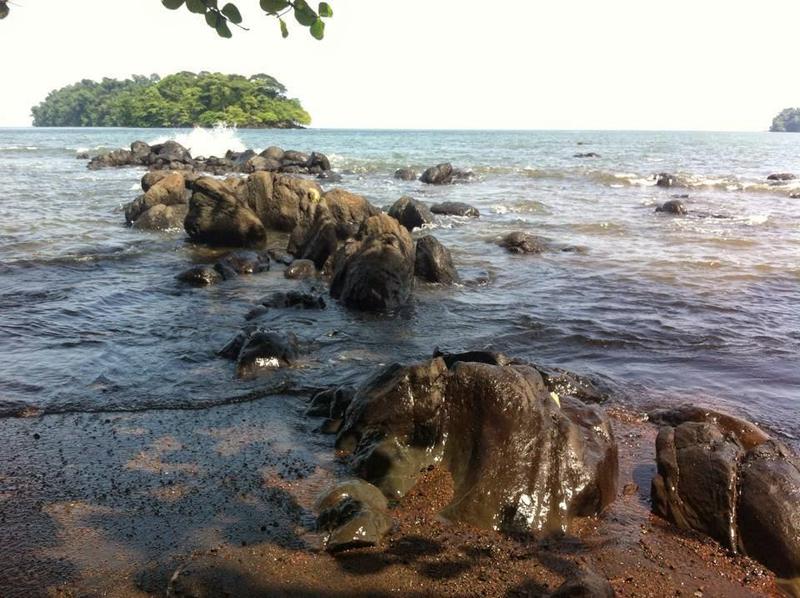 PROFESSOR LISA AUBREY, FULBRIGHT PROFESSOR OF AFRICAN & AFRICAN AMERICAN STUDIES AND POLITICAL SCIENCE, Interviewed by Ms MELISSA NDINGE NAMBANGI, VETERAN JOURNALIST & CEO OF (MAWA) Who Led The Pilgrimage At The Request Of The ROOTS & RE-CONNECTION GROUP
Professor Lisa Aubrey gives her perspective on the commonly held and propagated belief that Africans sold their brethren into Slavery. Professor Lisa Aubrey explains the importance and relevance of Cameroon's Slave Trade History Professor Lisa Aubrey sheds light on the methods used to capture Cameroonian slaves. (Trickery)